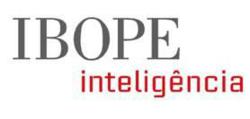 Utica, NY (PRWEB) June 01, 2012
UTICA, NY – Despite increased scrutiny of concussions suffered by professional football players, majorities of parents would not discourage their children from playing the sport, and do not believe fear of concussions will measurably decrease participation, a new IBOPE Inteligência poll finds.
In the poll, adults with children age 17 and younger living at home were provided a list of sports and asked if fear of concussions would cause them to discourage their child from playing.
When it came to football, 26% say that the risk of concussion would deter them from allowing their child to play, but 66% say it would not.
All respondents were also given two differing statements about how fear of concussions might impact participation in football. As a result, 74% agree that the desire to play football will outweigh risks in the minds of young men, and increased publicity will not cause a measurable decrease in the number who play the sport. Conversely, just 15% agree that increased publicity about the dangers of concussions in football will lead to a measurable decrease in the number of people who play.
The poll also finds that 51% believe safety measures will significantly reduce football concussions. The only sport where a majority of parents would discourage their child from participating is boxing (56%). The percentages of discouragement for the rest of the sports asked are as follows: hockey 33%, wrestling 25%, lacrosse 20%, soccer 8% and baseball 5%.
IBOPE Inteligência conducted an online survey of 4,567 US adults. The margin of error is +/- 1.5 percentage points. (This includes 1,138 adults who are parents or guardians of a child under 17 who is living at home. The margin of error for this sub-group is +/- 2.9 percentage points.) A sampling of IBOPE Inteligência's online panel, which is representative of the adult population of the US, was invited to participate from May 24-29. Slight weights were added to region, party, age, race, religion, gender and education to more accurately reflect the population.
ABOUT IBOPE Inteligência
IBOPE Inteligência, formerly IBOPE Zogby International, is a non-partisan, premier global public opinion polling and market research firm that offers timely, accurate results and in-depth analysis and insights. IBOPE Inteligência works with issue experts in a vast array of fields including healthcare, technology, finance, insurance, energy, agriculture, public affairs, and media who offer insightful data analysis and exceptional service to clients in countries throughout the world. IBOPE Inteligência experts analyze data and work with clients to develop and implement new strategies, and offer customized and attractive solutions to challenges our clients face. IBOPE Inteligência is a subsidiary of the IBOPE Group of Sao Paulo, Brazil.
Please visit http://www.ibopeinteligencia.com for more information on IBOPE Inteligência, and follow us on Twitter @ibopeintel
About IBOPE Group
IBOPE Group is a Brazilian multinational company specializing in media, market and opinion research with offices in the United States and 14 Latin American countries. Since its founding 68 years ago, it has been providing a wide range of information and studies on media, public opinion, voting patterns, consumption habits, branding and market behavior.
For more information on IBOPE Group, please visit http://www.IBOPE.com.