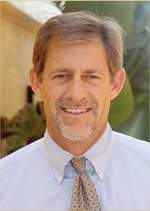 Port St. Lucie, Florida (PRWEB) June 02, 2012
The Law Offices of Drake Ozment and Associates announced it has launched a Web-based consumer initiative to help people find meaningful, local debt relief legal information and assistance.
The firm's newly redesigned Web site contains practical information for those seeking a Chapter 7 or Chapter 13 bankruptcy attorney, as well as advice for businesses on the brink of closing their doors.
"The number of bankruptcies continues to rise each month, driven by unemployment, foreclosure and credit problems," said managing partner Drake Ozment. "These are real people with real problems who may not know where to turn. We can offer them accurate information on their options."
The firm's online initiative works by streamlining the Internet search process and making relevant information easier to find.
"We want to reach out to individuals and businesses who may be struggling not only with debt but with where to find answers," Ozment said. "As a debt relief law firm, with service in both English and Spanish, we can offer a free legal consultation to get them started."
The firm's revamped Web site makes it simpler for people to find practical legal information close to home. This is achieved through improved, geo-targeted keyword search methods. It is designed to cut through the clutter of inaccurate information and irrelevant search results.
"Bankruptcy law is Federal law, of course, but people need a local attorney whom they can trust, open up to, and get excellent legal advice from," Ozment said. "There is also information that applies specifically to Floridians."
In Florida, a bankruptcy lawyer may be able to help someone postpone or eliminate foreclosure through timely filing under Chapter 13 of the Federal Bankruptcy Code. The firm's online initiative will make it easier for struggling homeowners to access relevant information.
The Law Firm of Drake Ozment and Associates has counseled or served more than 20,000 Treasure Coast and Palm Beach County residents for more than 20 years. The firm offers free debt relief consultations in addition to bilingual service.
"The economy has taken a tremendous toll on people in our area," Ozment said. "Our firm never forgets that these are our neighbors, relatives and friends. We have always sought to be a champion for consumers, and our redesigned Web site is a meaningful part of our outreach."
For media information, call Drake Ozment at 561-689-6789 or 888-328-5090