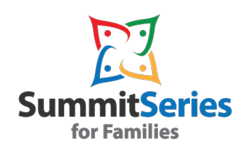 Sharing personal stories and resources is a great way to bring parents together to support each other online
Atlanta GA (PRWEB) June 02, 2012
The launch of the new platform will enable parents to get more involved in their own community by forming online discussion groups according to the particular issues their families face. Parents are encouraged to share resources and advice with each other in a supportive environment and will have the opportunity to engage in live discussions as well.
While the website will still feature parenting book reviews, author interviews and relevant resources, there will be more opportunities for parents to connect online through live chats, forums and by submitting guest posts on a variety of topics.
"The Internet makes it easy to connect with parents who share similar challenges when it comes to issues their families face and we want to make it even easier for parents to share their own resources and tell what's working for their own families in a supportive way," says Julia Kennedy, creator of the Summit Series for Families Author Interview Series.
Parents are encouraged to submit their own book reviews and recommendations to editorial(at)summitseriesforfamilies(dot)com. Individual chat rooms and forums will be set up based on various parenting topics later this summer.