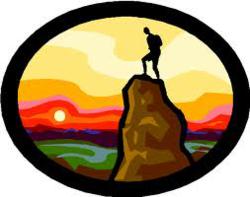 (PRWEB) June 02, 2012
Outdoor adventures have become the latest craze in travel, and Motel.com is helping vacationers find summer vacation deals for the perfect outdoor adventure. Visitors to the Motel.com website will find information regarding deep discounts on everything from hotels to flights to flight-hotel-car rental combinations. This means that travelers will have the opportunity to travel for less to over 3,450 of Motel.com's national and international outdoor adventure travel destinations.
Going on a hike at your outdoor adventure destination? Motel.com offers the following advice for travelers wishing to enjoy the beauty of a natural environment by hiking.
1. First, it is important to eat a good breakfast. Morning meals that include hot cereal or energy bars will provide carbohydrates to help you maintain energy while on the trail. This is especially important for anyone who is concerned about being physically fit enough to participate in an outdoor travel adventure.
2. Second, it is a necessity that you tell friends or family where you are going and when you will be returning. If you are going into a national park, it is important to check in with the park's rangers and let them know you will be hiking in the area.
3. Third, be aware of the area's weather. When going on an outdoor travel adventure, weather can be a crucial element to your party's safety and level of enjoyment. Being prepared to face potentially dangerous weather situations is vital in keeping your family's outdoor adventures safe and memorable.
As with any outdoor adventure, proper planning is crucial in making sure your travels are a success. With its apps designed to pinpoint GPS specific locations, and extended search capabilities designed to create the travel experience that's unique to your particular travel needs, Motel.com provides outdoor adventure seekers the perfect opportunity to plan ahead and spend less.
While rising gas prices and a tough economy might tempt a lot of would-be travelers to stay home this summer, Motel.com's fast, convenient, and affordable hotel search functions keeps travel costs at a minimum. For the best travel deals available right now, Motel.com also offers a quick link for finding sales (http://www.motel.com/sale/) and promotions (http://www.motel.com/promotions/) that fit almost any budget. With a little flexibility and money, and a lot of the spirit of adventure, families can take the vacation of their dreams without denting their budget.
For more information, call Motel.com's customer service hotline at 1-877-77MOTEL (1-877-776-6835) or email them at support(at)motel(dot)com. Motel.com is a division of Travelogistics, Inc.