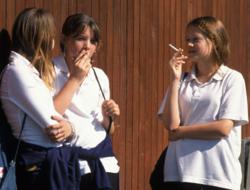 Many kids begin abusing drugs as young as age 11, usually obtaining the substance from a friend.
Denham Springs, LA (PRWEB) June 13, 2012
Adults may remember sneaking a beer from their parents' fridge as a child, and perhaps sharing it with a neighborhood friend while getting into misadventures. For many people, their first experience with alcohol, tobacco, or an illegal drug occurs as a lark, a minor event shared with a pal on the path of life. But the consequences, and very real dangers, of youthful experimentation are much more dire in an era when kids can get oxycodone from a parent's medicine cabinet, or a joint from the local troublemaker.
Many parents wonder just where kids get drugs and alcohol from these days. The answers, it turns out, are pretty common-sensical. According to research* conducted by Narconon Riverbend, a drug rehab serving the U.S. and Canada, the significant majority—a little more than 84% to be exact—of addicts receive their first taste of an illegal substance from a friend. Almost 13% get drugs for the first time from a family member. The results of Narconon's survey are in keeping with other recent news stories that have indicated that many kids begin abusing drugs as young as age 11, usually obtaining the substance from a friend.
The National Institute on Drug Abuse also released information in 2012 that confirms such findings; this government organization reports that most teenagers who abuse prescription drugs are given them for free by a friend or relative. Parents who are concerned for a teenager they care about should sit down for a conversation about thinking independently of friends, no matter how close they may be. Friends can help a young person get through the turbulent teen years, but they can also be a very dangerous influence if they don't have his best interest at heart.

Narconon Riverbend, a Baton Rouge drug rehab, conducted a survey on addicts seeking treatment, and, with the sample size used, there is a 12.5% margin of error.