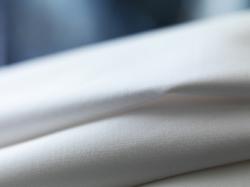 Even if I feel frumpy on an ER night shift, I'll never look frumpy again!
San Clemente, California (PRWEB) June 01, 2012
Medelita®, an industry leader in performance medical scrubs and lab coats for both men and women, is excited to announce the launch of a new and improved lab coat fabrics.
Driven by forward thinking and technological advancement, Medelita designers maintain a continued commitment towards high quality and customer-driven product development. The company takes pride in this latest addition to their unprecedented approach to exceptional customer satisfaction.
Medelita customer, Elizabeth Nicholson, MD, recently remarked, "When I wear my Medelita lab coat, my colleagues have commented that I look 'sharp,' 'svelte,' 'respectable,' and 'professional.' The fabric is of the highest quality and has a subtle texture that distinguishes Medelita jackets from all the others. Even with weekly washings, the fabric still looks fabulous. A quick trip through the drier on the wrinkle release cycle is enough to keep my jackets looking fresh. Even if I feel frumpy on an ER night shift, I'll never look frumpy again!"
Medelita customers and colleagues continually provide highly constructive, thoughtful feedback. The company takes note, listens intently, and then acts accordingly. Among many other improvements, the new lab coat fabric is of a lighter weight - a consistently requested feature from customers who work beneath the bright lights of hospitals and medical offices.
The quality and functionality of Medelita lab coats has also been improved - making the highest quality lab coats on the market that much more impressive and professional. The fluidity of the new lightweight fabric allows for a tailored and flattering drape, and the stately eggshell finish of the original fabrics is now a beautiful and bright white.
Medelita lab coats now feature crisp, soft, modern 100% pre-shrunk cotton with a minimally brushed surface that resists wrinkling and is distinctly more breathable and comfortable than polyester blend fabrics. Certified performance fabric by DuPont repels fluid, soil and stains - including blood - for over 50 washings, maintaining a bright white lab coat that signifies prestige and professionalism.
The new fabrics are now available for the entire line of Medelita lab coats at http://www.medelita.com, including the iPad-compatible women's Estie lab coat and Men's Laennec lab coat. While supplies last, signature Medelita lab coats featuring the original fabric can also be purchased at a 20% discount.