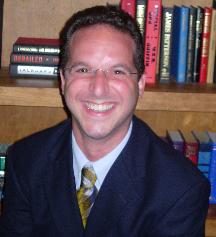 HOUSTON, TX (PRWEB) June 03, 2012
Dr. J. Robert Friedberg is a specialist who knows how to treat periodontal disease and understands that treatment is not always pleasant. This is why he introduced the LANAP Laser Gum Surgery treatment for periodontal disease to his practice.
Traditional periodontal disease treatments require the doctor to cut the gums in order to thoroughly clean the root of the tooth and remove the periodontal disease infection. However, such procedures can be invasive and many patients avoid at all costs the dental surgery necessary to treat their gum disease.
"There is a lot of fear associated with gum disease treatments," said Dr. Friedberg. "However, it cannot be stressed enough how important it is to seek treatment. Gum disease has been proven to make diabetes harder to control, to increase your risk for heart disease or stroke, and to make it harder to lose weight."
The LANAP Laser Gum Surgery treatment option allows Dr. Friedberg to bring the mouth to a complete state of health without the scalpels or sutures of traditional surgery. The LANAP Laser, the only FDA cleared dental laser for gum surgery, works by utilizing frequencies of light that are able to tell the difference between diseased and healthy gum tissue. The laser light essentially zaps away the periodontal disease leaving behind only the healthy gum tissue. The procedure is minimally invasive and most patients do not usually require any time off of work. LANAP causes minimal discomfort but allows Dr. Friedberg to get big, predictable results.
As a periodontist, a dentist specially trained on gums, Dr. Friedberg sees all stages of gum disease every day. Despite the warnings from their dentists, most of Dr. Friedberg's patients have neglected to brush and floss regularly and as a result have developed moderate to severe periodontal disease. Gum disease has many warning signs, such as puffy or swollen gums, receding gums, bleeding gums when brushing or flossing. However, there are no warning signs of the effects gum disease may have on the rest of the body. Gum disease has been linked with an increased risk for heart disease, stroke and low birth-weight or premature babies.
J. Robert Friedberg is periodontist offering patients personalized dental care for Houston, Texas. Dr. Friedberg received his undergraduate education at Emory University in Atlanta, Georgia and earned a Doctor of Dental Medicine from the University of Connecticut where he also completed a three year residency in periodontology. He is part of one percent of dental professionals providing the most recent FDA cleared laser procedure for gum disease and periodontal treatment. To learn more about Dr. Friedberg and his dental services visit his website at http://www.houston-perio.com.