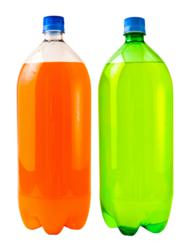 "The answer is educate, not regulate." KC Craichy
Orlando, Florida (PRWEB) June 01, 2012
New York Mayor Michael Bloomberg wants to curb obesity in his city. He wants people to be healthier, but his latest attempt to do that is causing a huge stir in New York City and around the world.
Bloomberg wants to limit the size of sugary drinks New Yorkers can purchase in restaurants, movie theaters, and sports arenas to no larger than 16 fluid ounces. That would include soda drinks, pre-sweetened iced teas, and energy drinks.
When asked by a television anchor why he was trying to keep people from drinking more than 16 ounces of soda, Bloomberg replied, "We're not banning you from getting the stuff. It's just if you want 32 ounces, the restaurant has to serve it in two glasses. That's not exactly taking away your freedoms."
Bloomberg believes that people will not drink as much soda or other sugary drinks if they have to get it in two glasses instead of one.
Best-selling author and natural health expert KC Craichy agrees with Mayor Bloomberg's intent, but not with his plan.
"Regulation is not the way to fight obesity," Craichy said. "The key is education. Of course people should not be drinking soft drinks and especially not SUPER SIZED soft drinks, but the answer is educate, not regulate."
Craichy believes that strong informational campaigns that show people how many calories are in sugary drinks and the detrimental effect of sugar on people's health is a more powerful way to fight the obesity problem in the United States.
Craichy also pointed out that our understanding of science changes over time. "Eggs and coconut oil were vilified in the past," Craichy said, "and only now are becoming vindicated. Frying in beef tallow was unhealthy so fast food changed to vegetable oil, which is far more toxic when heated than beef tallow. Donuts and french fries are just as harmful as soft drinks. We need to emphasize health education and warning labels NOT government regulation."
Mayor Bloomberg's initiative to limit the size of New Yorkers' sugary drinks could go into effect next year. While it would limit soda, energy drinks, and pre-sweetened teas, it would not affect diet sodas, dairy-based drinks (e.g. milkshakes), fruit juice drinks, or alcoholic beverages.
KC Craichy is the bestselling author of Super Health: 7 Golden Keys to Unlock Lifelong Vitality and author of The Super Health Diet: The Last Diet You Will Ever Need! KC is also Founder and CEO of Living Fuel, Inc.—The Leader in Superfood Nutrition. He is a health advocate, researcher, and recognized expert on natural health and performance nutrition. His extensive study of leading-edge health research and collaborative work with top medical and nutritional practitioners and researchers to solve his wife Monica's health problems—anxiety, depression, and suicidal thoughts—along with the grace of God, led him to the answers for Monica's healing and to the founding of Living Fuel, Inc. As a result of overcoming this health crisis, KC and Monica have helped numerous people become overcomers in their own health situations. Together they are now cohosts of the popular Internet TV program called Living Fuel TV.
KC is committed to changing lives through multimedia, super health lifestyle education combined with super healthy, high impact superfoods. He also serves on the Nutrition Advisory Board for Titleist Performance Institute as well as on the Clinical Nutrition Review Board (the certifying body of the International and American Association of Clinical Nutrition). A frequent natural health and performance nutrition guest on various TV and radio programs as well as a frequent contributor to national magazines and blogs, KC lives in Orlando, Florida, with his wife, Monica, and their five children.