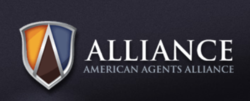 "We are very excited to sponsor this conference. It is a great way to publicize our company." Sergey Margaryan.
Encino, CA (PRWEB) June 04, 2012
Prominent lead generation company InsuranceFiles.com is set to sponsor the American Agent's Alliance conference in September of 2012. Attendees will include hundreds of insurance producers as well as representatives from many major carriers.
The purpose of the convention is to educate agents on new advances in the insurance industry with topics ranging from courses on continuing education to a trade show featuring more than 100 exhibitors.
As a Silver Sponsor, InsuranceFiles.com gets certain perks that ordinary attendees do not, such as a guest speaking position, the opportunity to host a workshop helping agents and customer service representatives learn a new skill or perfect a forgotten one, and most importantly booth in the exhibition hall allowing for prime exposure to the attendees.
Additionally, InsuranceFiles.com will be sponsoring the cocktail reception that is to take place on Friday, the second day of the convention.
InsuranceFiles.com is hoping to use this sponsorship to increase name recognition with both local and national insurance agents. Using the guest speaking workshop opportunities, the lead generation company will be promoting both their exclusive and shared lead programs as well as teaching agents how best to incorporate all forms of leads into every day practice for agents at any stage in their career.
The insurance lead generation company is also using the Alliance Convention as an opportunity to network with all the attendees to promote their services directly to agents as well as receive feedback about other lead generation programs.
###
15503 Ventura Blvd.
Suite 310
Encino, CA