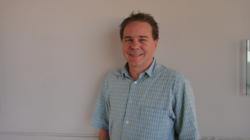 We are so lucky to find people as talented as John and Elodie. They both have the experience that will help BMCC to reach the next level of success. Kevin Sutton
Los Angeles, CA (PRWEB) June 05, 2012
Multi-line Insurance Agency, BMCC Insurance, recently announced the hires of John Boutin and Elodie Ohlsen.
John's specialty is auto and homeowner's insurance. He is already becoming a valuable addition to the staff with his extensive knowledge and experience selling the wide selection of companies that BMCC sells. He comes to BMCC from Answer Financial.
Elodie Ohlsen doubles as a telemarketer and customer service support assistant. She helps recruit new customers by educating them about the advantages of obtaining new insurance through BMCC Insurance and by helping customers with policy questions after the sale. She has prior telemarketing and real estate experience which are proving to be strong assets for BMCC Insurance.
Kevin Sutton, Executive Insurance Director of BMCC Insurance is pleased with the hires, "we are so lucky to find people as talented as John and Elodie. They both have the experience that will help BMCC to reach the next level of success."
BMCC Insurance is licensed in 49 states and anticipate being in all 50 by the end of 2012. The company is hiring personal and commercial insurance agents, customer service representatives and other support staff to not only handle the current level of business, but to be ready for the anticipated growth, in order to provide the best customer experience possible.
BMCC is a multi-line insurance agency servicing both consumer and commercial sectors. Areas of specialty include auto, homeowner's, life and commercial lines. BMCC Insurance is located in Encino, California.