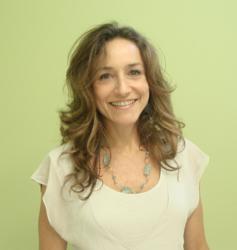 Dr Esser is an excellent listener, knowledgeable medical practitioner, and holistic in her approach.
Silverdale, Washington (PRWEB) June 02, 2012
Offering the innovative, safe, effective, and affordable solution performed by Dr. Esser at her comfortable medical facility in (Old Town), Silverdale helps to keep procedure costs down creating an affordable option for those who may have considered or wished for a safe way to end their heavy menstrual flow.
NovaSure® Endometrial Ablation is the simple, one-time, 5 minute procedure trusted by over one million women - without hormones or hysterectomy and other benefits include;
The entire procedure typically takes less than 5 minutes.
It can be done in a doctor's office.
It is performed without any incisions.
There is no need for general anesthesia.
Most women report little or no pain, and return to their regular activities within a day.
So for those busy women looking for an affordable solution with minimal recovery time. Endometrial Ablation may prove to be the solution.
Gillian Esser, MD
3343 NW Byron Street Ste A Ocean Park Bldg. Old Towne
Silverdale, WA 98383 | 360.337.7369
Media Submitted by: The RockFish Group, llc