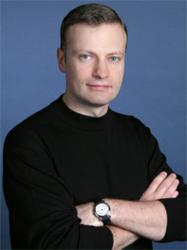 "The digital marketing industry is at a pivotal point and these conferences address the real issues, threats and opportunities that affiliate managers and marketing professionals must dissect, analyze and understand." Geno Prussakov
Framingham, MA (PRWEB) June 05, 2012
Affiliate Management Days (AM Days) and Conversion Conference are co-locating in Ft. Lauderdale. These industry leading conferences are scheduled October 9 – 11, 2012 at the Hyatt Regency Bonaventure Hotel in Ft. Lauderdale, FL.
"The co-location of Conversion Conference with AM Days provides a unique opportunity for marketing professionals to come together to not only explore the best in class conversion techniques" says Tim Ash, author of the bestselling book Landing Page Optimization and CEO of SiteTuners, "but to build and/or leverage Affiliate Marketing programs that will increase ROI and overall conversion results."
Geno Prussakov, Chair and Co-Founder of Affiliate Management Days adds "The digital marketing industry is at a pivotal point and the co-location of these conferences addresses the real issues, threats, and opportunities that affiliate managers and marketing professionals must dissect, analyze, and understand to successful develop solutions for their marketing endeavors."
Affiliate Management Days (AM Days), October 9 – 10, 2012 is a professional forum for affiliate managers and marketing executives responsible for their company's affiliate marketing strategy, program management and related operations. Whether organizations have an existing affiliate marketing program or creating a new initiative, AM Days offers attendees the most valuable insight into how one can successfully implement and manage an affiliate program. AM Days is accepting Speaker Submissions through June 15, 2012.
Conversion Conference, October 9 – 11, 2012 is the only worldwide event series focused exclusively on website conversion rate optimization. Past Conversion Conferences have been held in San Francisco, London, Hamburg, San Jose and Washington DC. Attendees include professionals in marketing and advertising, online/internet marketing, e-commerce, web design, web usability, landing page optimization and conversion rate optimization, as well as CEOs of small and medium sized internet-based businesses.
About Rising Media:
Rising Media is a global events producer excelling in Internet and technology-related conferences and exhibitions. Rising Media produced events include eMetrics Summit, Conversion Conference, DemandCon, GAUGE, Predictive Analytics World, Text Analytics World, Affiliate Management Days, Building Business Capability, Internet Marketing Conference, Social Media Economy Days, Web Effectiveness Conference and Search Marketing Expo in the US, Canada, UK, France, Germany, Sweden, Finland and Australia.
Rising Media events provide cutting-edge, practical knowledge for business professionals to improve their day-to-day effectiveness, driving higher returns for their organizations. Attendees learn from leading experts and share knowledge with each other, as well as interacting with innovative vendors in the space. Each event brings together the best, the brightest and the visionary, creating a forum for insight, energetic exchange and informed purchasing.