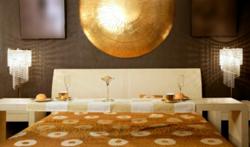 The lost jobs of the recent past are resurfacing in newly created companies such as Kindachic.
San Francisco, CA (PRWEB) June 05, 2012
What great home décor ideas can come to mind when an interior designer's job security is shaken by a slow economy? After building a design career within a company for 20 years, the public notice of this company's demise is quite a shock. With blood, sweat and tears, homes and offices have been transformed by a designer's expertise; an important role, with many client relationships, has been established. The next phase for this designer becomes a personal DIY (do-it- yourself) design project, to rebuild with the pieces at hand. When such an important phase has ended the blueprint of a resume doesn't tell the whole story. The rich personal history of a decorator's career can and will get passed over or rejected for reasons unclear. Now what? Well, take that rich personal history and strike out independently.
The lost jobs of the recent past are resurfacing in newly created companies such as Kindachic, a home furnishings and décor website that specializes in selling a handpicked collection of furniture and décor accessories. The blueprint of this resume includes a diverse professional history of corporate office and home decorating makeovers. The rich personal history behind the site is a love of interior design and the special home decor accents that define a style. The era of lost jobs is hosting a buyer's market in a wide array of industries because of these creative startups. Kindachic has developed significant relationships with manufacturers so all home décor and furnishing items ship directly to their online customers. Because Kindachic has eliminated their need for retail and warehouse space, a substantial amount of money has been saved. This turns into a value for each customer with savings on all items offered for sale. To give customers an additional incentive to visit http://kindachic.com, all furniture or décor items will ship free within the continental United States. So in this era of lost jobs you can find some great bargains.