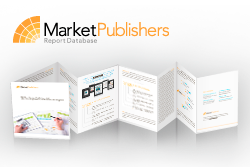 London, UK (PRWEB) June 04, 2012
With its fast-growing, young population and projected pharmaceutical sales in excess of $20 billion in 2014, countries in the Association of South East Asian Nations (ASEAN) represent a great opportunity for Pharma.
However, with regional marketing practices, uncertain production values of locally manufactured generics and a huge diversity in healthcare delivery across ten nations of varying income levels, there are also great challenges.
Despite the disadvantages large multinationals face, major pharmaceutical companies are diving into the region, focusing on revenue from new chemical entities and developing 'branded' generics as key investments.
New market report "Branded Generics in South East Asia: Current and Future Opportunities" elaborated by FirstWord has been recently published by Market Publishers Ltd.
Report Details:
Title: Branded Generics in South East Asia: Current and Future Opportunities
Published: April, 2012
Pages: 78
Price: US$ 1,495
http://marketpublishers.com/report/medicine_pharmaceuticals_biotechnology/healthcare_equipment_services/branded_generics_in_south_east_asia_current_n_future_opportunities.html
The report focuses on branded generics and new chemical entity (NCE) revenues and is based on interviews with ten of the region's most experienced industry experts. It describes the current state-of-play, the future of branded generics and the physician, prescriber and patient dynamics that govern drug dispensing.
Report Contents:
EXECUTIVE SUMMARY
SOUTH EAST ASIA BACKGROUND
The geography and population of the region
The economics of the region
Populations remain young but lifestyle changes are impacting treatment trends
DEFINING 'BRANDED GENERICS'
Local market structures are complex
Most promotion surrounds brands
Local marketing practices put international companies at a disadvantage
Background summary
WHAT IS THE SITUATION IN 2012
Local companies dominate the market
Robust growth in generic and branded generics is forecast
Decision making starting to shift from physicians and pharmacists to patients
A flight to quality is apparent
MULTINATIONALS TARGET THE BRANDED GENERIC SEGMENT
The situation in 2012
DRIVERS OF THE MOVE TO MARKETING BRANDED GENERICS IN SOUTH EAST ASIA
Slower growth globally
ASEAN pharmaceutical harmonization drives quality
No dominant regional players
Physician and patient attitudes are changing
Government intervention
Pro generic legislation
Inconsistent IP protection
Local industry protection
Indian market position tainted by quality issues
Summary of the drivers of the move to marketing branded generics in South East Asia
THE IMPACT OF EVENTS IN 2012 ON THE FUTURE
Acquisition of brands to suit branded generic markets
Regulatory strategy refinement
Multinational - go to market strategy
How will 2012 impact the future summary
WHAT ARE THE DECISIVE FACTORS THAT WILL DETERMINE FUTURE SUCCESS
Taking advantage of new quality standards and IP enforcement
Speed of local implementation
Cultural adjustment within the big multinational companies
Creating innovative win-win deals
Maintaining flexibility for government intervention
What will determine success summary
ACKNOWLEDGMENTS
APPENDIX 1
ASEAN aims and purposes
ASEAN fundamental principles
APPENDIX 2
Definitions
More new market research reports by the publisher can be found at FirstWord page.