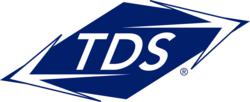 Madison, WI (PRWEB) June 04, 2012
Businesses: It's a managed and hosted call center in the cloud
TDS Telecommunications Corp. (TDS®) announces availability of managedIP Hosted Call Center. The call center environment connects callers and employees based solely on how a business wants to route calls—by product line, season, and to single or multiple locations.
"Some businesses want a traditional call center where calls ring through to one location and they're answered in the order received," says Scott Meier, manager of Commercial Product Management for TDS. "However, many businesses want flexibility. They are small and want to look bigger. They want to better manage their employees and the call volume."
The new managedIP Hosted Call Center allows businesses to set up their call center in all these ways. Meier says, "Essentially, businesses can set up their call center in the way that best meets their needs."
For example, there's a flower shop in Michigan with several stores throughout the city. No matter which number customers dial, all calls ring through to one store. If the employees at that store are busy, then the calls automatically route to the other stores. Not only is the flower shop efficiently using its resources, all calls are answered quickly.
Plus, the system can help businesses appear bigger. For example, a company could have multiple numbers associated with their business (e.g., one number for sales, another for service). When new calls ring through, a company may have a single employee answer all the calls. Luckily, the employee knows which number the caller dialed and can answer the phone accordingly, without the caller knowing—it's seamless.
"The biggest advantage of managedIP Hosted Call Center is that you're able to maximize your employees' time and deliver outstanding customer service," Meier says. "It's because businesses have the opportunity to route calls efficiently, choosing the call center size that's right for the business and then managing the overflow before customers get busy signals. It's seamless and effective."
For businesses of all sizes, the managedIP Hosted Call Center can offer a competitive advantage. As a cloud based service, there's no major capital investment for equipment. There's no need to download software to employee's computers—it's all in the cloud. Therefore, there are no maintenance or upgrade fees. It's accessible everywhere: Mac, PC, and via Safari, Internet Explorer, and Firefox.
The system recognizes if there's an outage or if someone forgets to set the "night" ring—automatically making adjustments so businesses don't miss a single call. If an outage occurs, the system switches over, giving customers the option to leave a message or route to another pre-established number. Forgetting to set the system to "night" ring no longer requires a return trip by employees. Instead, the system recognizes the time and realizes it's past the scheduled "switch" time—it changes over automatically.
With managedIP Hosted Call Center, managers can manage better. They can monitor calls (e.g., volume of calls, how long an employee spends on each call), whether they are in the same office as employees or miles away. Managers also get detailed reports. These can be helpful in figuring out staffing or in measuring if the company is meeting reporting and compliance standards. Regular reports can also be scheduled to automatically publish and then emailed to managers, directors, even the CEO.
"TDS has been running call centers for years," said Meier. "Who better to develop, design, and set-up call center environments than our employees? We're leveraging our internal expertise to design call centers the way our customers want them to work."
Call 866-983-7249 or visit http://www.tdsvoip.com.
# # #
TDS Telecommunications Corp. (TDS®) is the seventh largest telecom provider in the U.S. For more than 40 years, the company has been connecting people with high-speed Internet, phone, and TV entertainment services in hundreds of rural, suburban, and metropolitan communities across 31 states. Today, TDS has more than 1.1 million equivalent access lines in service and 2,700 employees. Business customers select from the latest technologies, including: VoIP (managedIP) phone service, dedicated Internet, data networking, and hosted-managed services. Visit http://www.tdstelecom.com or http://www.tdsbusiness.com for more information.
TDS Telecommunications Corp. also manages the operations of VISI Incorporated, TEAM Technologies, and OneNeck IT Services Corp. through TDS Hosted & Managed Services, LLC. These companies employ more than 350 people who specialize in providing hosted application management, managed hosting, cloud services, and next generation data centers. Visit http://www.visi.com, http://www.team-companies.com, and http://www.oneneck.com for details.
TDS Telecommunications Corp. headquartered in Madison, Wis. is a wholly owned subsidiary of Telephone and Data Systems, Inc. [NYSE: TDS]. A Fortune 500® company, Telephone and Data Systems provides wireless, local and long-distance telephone and broadband services to approximately 7 million customers in 36 states through TDS Telecommunications Corp. and U.S. Cellular [NYSE: USM], its majority owned wireless subsidiary. Founded in 1969 and headquartered in Chicago, Telephone and Data Systems employed 12,300 people as of March 31, 2012. Visit http://www.teldta.com for investor information.