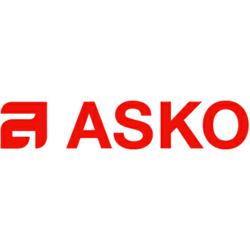 (PRWEB) June 06, 2012
Washer Repair.Biz is proud to announce that they will be offering factory trained Asko Technicians to their already growing roster of repair technicians.
Asko Washers and Dryers are beautiful and elegant. Asko is known for their high end appliances. Most Appliance Repair Services do not have Repair Technicians are trained to repair Asko Appliances.
The company was established in 1950 by Karl-Erik Andersson, whose first invention was a washing machine. The company started producing a fully automatic front-loading washing machine and a compact dishwasher in 1965, and started exporting their products in 1967. The original name was Junga Verkstäder, but after having been acquired by Asea in 1978, the name was changed to Asea Cylinda, later becoming ABB Cylinda after the merger of Asea with the Swiss Brown Boveri Corporation to form ABB. The company was acquired by Finnish furniture manufacturer ASKO in 1988. Asko Appliances was acquired by the Italian Antonio Merloni Group in 2000. In July 2010 Asko Appliances was acquired by Slovenian Gorenje Group.
Asko Appliances is a Swedish company producing household appliances such as refrigerators, dishwashers and washing machines. It is based in Jung in Vara Municipality in Västergötland. The products continue to be sold in Sweden under the brand Cylinda, but are exported under the name ASKO. Asko only imports dishwashers and laundry appliances to North America. Asko is upscale and competes against Bosch, Miele, SMEG, Viking Range, Fulgor and Kitchen Aid.
Whether the consumer is looking for the best fully-integrated dishwasher, or a high quality stacking washer and dryer, ASKO Appliances has it covered! ASKO is an international corporation with a full line of high-performance washers, dryers and dishwashers. ASKO appliances still do a better job of cleaning with a fraction of the water, electricity and detergent of ordinary machines. Every component is constructed of steel rather than plastic wherever possible. And every ASKO product is still built with Scandinavian quality and environmental sensitivity.
Come visit the website today at http://www.washerrepair.biz, and find out about the amazing discounts that Washer Repair.Biz is offering on Asko Appliance repair.