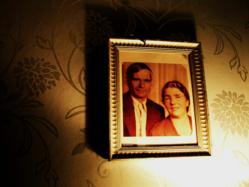 Philadelphia, PA (PRWEB) June 05, 2012
While travel naturally lends itself to the use of a pin map, the team at uencounter.me recognizes the interest and benefit that comes from having the ability to visualize ancestry migration on a map. Users who conduct Genealogy research for their families can now pin locations where family members have been born, lived, worked, and died in addition to marking other major milestones in a family's lineage.
"We are starting with a straightforward format by simply adding a new 'type' of pin to our basic platform and will add features and/or tweak options once we see how people are using the pin", states Leslyn Kantner, CEO and one of the co-founders. Kantner explains that they use feedback from users to enhance the experience on the site and base many of their revisions on specific requests from users. "We noticed that our users are utilizing uencounter.me to map things other than their personal travels, so we reached out to them and asked a series of questions about what they would like to see". A number of responses indicated a desire to be able to specifically mark family migration and visualize it on a map.
As users begin to build their Ancestry maps and mark locations of historical importance, uencounter.me will become another tool in the Genealogy research market. Each time that a pin is placed on a map, surrounding or nearby pins are presented to the user. "The mapping platform at uencounter.me is founded on a concept of serendipitous discovery" adds Kantner, "as our user base builds, people may find information about relatives in their own ancestry line by seeing a nearby pin from another user".
The site launched in November and is slowly accumulating users, many of whom have been mapping personal travel. "Travel is just only one of the many uses for a virtual pin map" suggests Kantner "and we are excited to introduce ideas that help users think of innovative ways to benefit from the map".
Uencounter.me uses a Google map platform and it offers the ability to scroll in close on specific map positions, allowing users to place pins in exact locations. "I was able to add a pin to the map that literally marked the gravesite of my grandmother and then added notes to the pin that are relevant to her death" offers Kantner. "I am then able to add photos and share the information via email or Facebook with other family members. While it does take some time, it is a wonderful visual representation of history for my family".
About: Uencounter.me is a virtual pin map that is social! It was born from an innate curiosity of the interwoven universe in which we reside; the serendipitous nature of our lives, a life time of memories, and a desire to see it in a visual format. CEO Leslyn Kantner coupled a great idea with a lifetime of entrepreneurial spirit and developed a dynamic team to develop and build what is now the only geo-location web application that emphasizes 'people'.