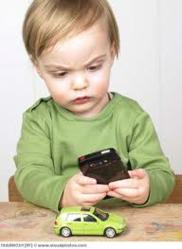 Foursquare is essentially retail and restaurant reviews, friend finders, and a city guide–all mixed into one...[it] not only encourages repeat business but is also great word-of-mouth marketing.
Austin, TX (PRWEB) June 08, 2012
It's no secret that people live on their phones now, and when it comes to mobile social networks, no one has more of an influence on their audience than the tool that is genius for businesses and users alike: Foursquare. For those who haven't utilized Foursquare yet, it is essentially retail and restaurant reviews, friend finders, and a city guide–all mixed into one. Users check in using the application, which then updates their other social networks like Facebook and Twitter "if selected to do so." Users earn points and badges and become mayors using this real life Sim City mobile application. This has a tremendous influence on that user's followers and friends, which not only encourages repeat business but is also great word-of-mouth marketing. (Master it HERE!)There are several others, but one exceptional option is the Austin, Texas-based company, Gowalla.
Any small business can learn to leverage these ever-expanding mobile social networks. Here are the must-know tips for business owners to take note of right away and utilize in order to get on these networks, become an influence and drive traffic to their business:
1- The first step in this process is to visit http://www.FourSquare.com and for the user to register both their business and themselves for an account. It's then important to get familiar with the tabs and buttons; there's nothing worse than signing up for yet another social network and not becoming familiar with the interface and functionality.
2- The next important step for a new user is adding their company to Google Places, Yahoo Places and Yelp. By doing this, they will be allowing people who are searching for their business on mobile devices to actually find the place of business. Doing this is absolutely free, so there's no excuse to skip this step. It also gives current customers a way to leave reviews for other potential guests and customers.
3- Next, the user should head on over to the Foursquare Business Page and Gowalla to claim their place of business. The user should browse around and see how other businesses are using the social platform for promotions and incentives to keep customers coming in and then suggest their business to their friends and family. Foursquare will send the user a clinger, which is a cool removable decal for the company's front window or door to let people know that the place of business is available for checking in. Foursquare will then provide stats on customers, including:
-Total Daily Check-ins

The Most Frequent Visitors
The Most Recent Visitors
What Time of Day People Check In
Gender Breakdown of Customers
4- Once the user completely sets up their company on these social networks, they should feel free to encourage friends and family to check in using these sites, and give them a reason to leave reviews and feedback like a Foursquare special. There's nothing better for a customer than shopping somewhere and getting something free for leaving a review.
5- Many businesses will purchase a TV just to show off and promote a live stream of people checking in, the things they are saying, and who they are checking in with. Users should utilize these social networks like they would any old loyalty punch card.
Study Breaks College Media provides a one-stop solution for small businesses, providing them with big marketing strategies and delivering college students.
Study Breaks magazine is an award-winning line of monthly entertainment magazines for college students with a mission can best be explained through its slogan: We are college life. Published by Shweiki Media Printing Company, it is distributed in five Texas cities (Austin, Houston, San Antonio, San Marcos and Lubbock) and three southeast cities (Athens, GA; Auburn, AL; Columbia, SC). (Studybreaks.com)