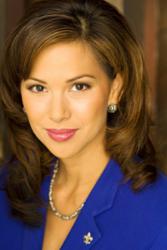 Costa Mesa, CA (PRWEB) June 04, 2012
Morgan Drexen CEO Walter Ledda welcomed Karen Carlson as the new company Spokesperson and Vice President of Media and Public Relations on June 1st.
"Karen's extensive media experience will help show the world the great work we do, not only for our attorney clients, but for the community," Ledda said.
The Emmy Award winning journalist and news anchor recently resigned from her job as primary news anchor at ABC 4 KTVX-TV in Salt Lake City, Utah, to stay at home with her first child.
Now with her daughter six months old, Carlson says she jumped at the wonderful opportunity.
"Motherhood is amazing, but I'm really looking forward to getting back into the workforce in a challenging and rewarding job at Morgan Drexen," she said.
In addition to working at television stations across the country, she has also worked in corporate and public relations, including creating a television show in conjunction with the local convention bureau to entice tourists to return to New Orleans in the months and years following Hurricane Katrina.
Carlson won her first Emmy Award in 2003 for spot news reporting. But she still says her most important accomplishment was saving the life of a little boy who was found unresponsive in a hotel pool. Performing CPR, Carlson helped bring the boy back to life, and was awarded for her efforts by the American Red Cross. Her charity work in helping sick children has also been recognized by the Governor of Utah, as well as members of Utah's congressional delegation, and Carlson was named one of Utah's Finest Under 40.
Morgan Drexen provides integrated support services to attorneys across the nation using complex automation. The Costa Mesa-based company prides itself on being active in the local community and supports the Children's Hospital of Orange County (CHOC), Make-A-Wish ® of Orange County, American Heart Association, Families Forward and Big Brother Big Sister of Orange County. For more information click here.