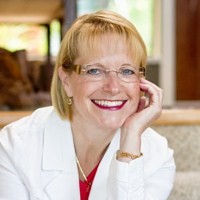 "Eighty percent of success is showing up." Woody Allen
Vancouver, BC Canada (PRWEB) June 13, 2012
Author Lydia Johnson looks at the upcoming 2012 Summer Olympics which open in London in a few days. In her book The Jalapeno Handshake, she shares her thoughts on discipline. http://www.thejalapenohandshake.com Discipline, being a core requirement, will be displayed for the world to see with the best athletes who will run faster, jump higher and perform other physical feats that a human being, by all rights, ought not be able to do. These lean, muscled young people have trained for years for this event, all with incredible discipline in play. (Mostly young – after they reach 20 years old, most gymnasts look back wistfully on their careers. The average age of American Olympians this year is 27, but the oldest at age 58 is sailor John Dane III.) http://www.inc.com/articles/2008/08/daneqa.html
Although these athletes are blessed with incredible physical gifts and talent, they all share one attribute that has nothing to do with their bodies. Each of them possesses iron discipline. They wake up early, watch what they eat, and train hard so that they will perform at their peak when it comes time for them to compete.
Imagine what these youngsters have given up to be the best at what they do. When they could be spending time with friends, or indulging in things that the rest of us do on a regular basis, they choose to devote their time instead to training. It's setting their mind to make that choice every single time that makes them champions. http://www.thejalapenohandshake.com
Woody Allen once said, "Eighty percent of success is showing up." It's making the choice to show up, day in and day out, that creates not only success but champions. Whether it's a salesperson, a plumber, a baker or a candlestick maker, those who possess the discipline to make the hard choices every single day will always stand out.
Ask John Dane III, the 58-year-old Olympian. He first tried out for the Olympics in 1968. After forty-four years of showing up, he finally has his chance.