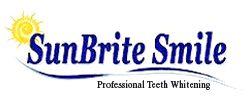 "Our professional teeth whitening system guarantees you a whiter smile in minutes, restoring teeth to their optimal shiny natural whiteness. Let us brighten your smile the SunBrite way!" - Karen Niemeyer
Wilmington, NC (PRWEB) June 05, 2012
While "miracle" toothpastes, sticky whitening strips and expensive bleaching treatments at the dentist's office fight for commercial airtime, licensed independent professional Karen Niemeyer has quietly worked to revolutionize the cosmetic whitening industry with SunBrite Smile. With the grand opening of Sunbrite Smile in Gold's Gym on Racine Drive in Wilmington, NC, Niemeyer hopes to bring advanced, gentle whitening techniques to the average consumer without the usual prices associated with cosmetic whitening services.
SunBrite Smile's unique business model has removed financial barriers from cosmetic whitening by specializing in directly providing professional techniques to the consumer. Catering to a budget-conscious client base, whitening specialists can help remove a wide variety of environmental staining without the high financial obligation of most whitening solutions. Smokers, coffee, tea or red wine drinkers, and those with aging, dull teeth may find economical, effective cosmetic correction with SunBrite Smile treatments.
Though Niemeyer emphasizes the affordability of her treatments, SunBrite Smile still strives to offer the latest advances in modern whitening technology. The clinic's system utilizes a safe, FDA-approved combination of hydrogen peroxide gel and cold blue LED light, and the effectiveness of this technique relies on the strongest whitening gel in the industry. The results of a SunBrite Smile whitening session are visible after only two to three sessions lasting 15 minutes each, allowing time-constrained consumers to take advantage of treatments without an intrusive commitment.
Niemeyer is confident that anyone can benefit from SunBrite Smile's treatments. She attests, "Our professional teeth whitening system guarantees you a whiter smile in minutes, restoring teeth to their optimal shiny natural whiteness. Let us brighten your smile the SunBrite way!"
About the company:
SunBrite Smile Teeth Whitening is dedicated to offering the most reliable, affordable and superior cosmetic teeth whitening products to their customers while providing their customers with a simple, safe and convenient way to return their teeth to their optimal natural shiny whiteness in 45 minutes or less.
Teeth whitening is one of the simplest cosmetic procedures if done right. Doing it right means using a proper whitening agent (that is, a good hydrogen peroxide gel) and an appropriate whitening accelerator. For more information visit their website at http://www.sunbritesmilellc.com.