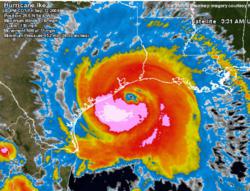 Having a disaster plan in place will make the difference between being shut down for a few days, and losing your livelihood.
Houston, TX (PRWEB) June 07, 2012
June 1st marks the start of another hurricane season and STGS has noted that the Small Business Administration says a disaster preparedness plan is "just as important as developing a business plan," yet half of small businesses have done nothing to prepare for disasters: tornadoes, hurricanes or whatever is most likely to happen in their area.
FedEx and the American Red Cross surveyed 200 small businesses this month about disaster preparedness and found just over half (51 percent) have not practiced evacuations or emergency drills, and nearly half (47 percent) have not communicated employee roles for the business in a disaster. (Perhaps not surprisingly, 77 percent say they have not encouraged employees to create disaster preparedness plans.)
Think a disaster won't happen to you? A separate study from the Association of Small Business Development Centers found that more than one in four firms will experience a significant crisis in any given year.
Forty percent of small business owners do not think their company could fully recover within six months if destroyed in a disaster, but less than a third are prepared to handle a month's disruption.
"Many small businesses put off disaster preparation because of concerns about lack of resources or expertise," said Rose Flenorl, Global Citizenship manager at FedEx Services. "But some simple, inexpensive steps can go a long way toward helping businesses be prepared if disaster strikes."
"Having a disaster plan in place will make the difference between being shut down for a few days, and losing your livelihood," the SBA observed.
One reason businesses may skip the disaster prep: They're unsure how. The survey found 77 percent of small firms would be more likely to have a plan in place if they were provided with some idea of how to make one.
The survey was released just ahead of the May 22 one-year anniversary of a tornado that hit southwestern Missouri and killed 161 people. It destroyed or severely damaged 545 businesses, of which roughly a quarter (116) have still not reopened.
Where some resources for disaster planning can be found; STGS offers information that would help prevent the loss of life and minimizing the damage to property. Also the SBA website. And the Federal Emergency Management Agency (FEMA) offers information and worksheets about preparing for natural disaster, including risk assessment, insurance reviews and making a continuity plan.
For more information on portable natural gas generators or diesel standby generators contact STGS for configuration standards and practices at http://www.stgs.net or http://www.southtexasgeneratorsystems.com/. We proudly represent Generac, Cummins Onan, Kolher, Briggs & Stratton, GE and Gentracker monitoring systems.