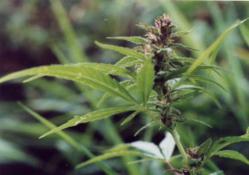 I'll Take Care of It!
Denver, Colorado (PRWEB) June 06, 2012
"An officer's observations are the primary evidence presented in most drugged-driving cases," said Denver Criminal Defense Attorney Jeremy Rosenthal. "As such, these are often very defensible cases. Subjecting motorists to arbitrary limits that are unsupported by medical science will only result in a dramatic increase in the number of unfair prosecutions and wrongly convicted."
Cannabis use among drivers has increasingly become an issue since Colorado legalized medical marijuana use in 2000. The bill would have set the cannabis driving limit at 5 nanograms of THC per milliliter of blood (5 ng/ml). There are conflicting studies about the nanogram count that is likely to lead to impairment. In one well-publicized case, a Denver newspaper journalist, who is also a medical cannabis patient, took a blood test and registered over 13 ng of THC over 10 hours after smoking. This convinced many legislators that the 5ng standard would unfairly persecute medical cannabis patients.
Attorney Rosenthal and others on the legal defense front know such "evidence" amounts to little more than an officer's opinion about a defendant's state of intoxication. It's the same reason field-sobriety tests and drug recognition exams (DRE) are so often successfully challenged. And it's the primary reason lawmakers want to set an arbitrary limit comparable to the .08 legal limit for driving under the influence of alcohol. They know that it is hard for officers to prove drug impairment based upon their personal observations, so they want to streamline the process and get easy convictions.
Opponents point out that THC levels – especially at 5ng/ml – don't correspond to level of impairment. Patients or frequent users may build a tolerance and everyone's intoxication threshold may be different. Additionally, THC may remain in a user's system for weeks, long after a driver is no longer under the influence.
And then there is the issue of patient rights and the fact that those under the influence of prescription painkillers (an issue at least as relevant) are not being targeted. Support for this third incarnation of the Marijuana DUI limit died after the failure of an amendment that would have exempted state-certified medical marijuana patients.
The measure would have made Colorado the fourth state in the nation to set a blood-level limit for marijuana, much as the .08 limit exists for DUI. Nevada and Ohio have a 2 nanogram THC limit; Pennsylvania has a 5 nanogram limit. Law enforcement officials say they plan to continue to push to enact a limit in Colorado.
The Colorado Defense Bar will be equally as vigilant when it comes to defending the rights of patients and marijuana users statewide.
Jeremy Rosenthal is a veteran Colorado criminal defense attorney. He belongs to the Colorado Criminal Defense Bar, National College of DUI Defense and the NORML legal committee