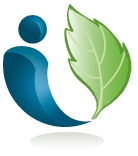 "We wanted to give a resource that seniors could turn to for answers to their questions. We think this resource can be a valuable resource that seniors can return to time and again."
(PRWEB) June 06, 2012
On June 6th the senior living site devoted to baby boomers, LivingSenior.com, will debut their About Retirement Communities. As part of the online tools and resource section of the site, this addition will offer seniors information that specifically relates to retirement communities. The staff of LivingSenior has been working around the clock to offer improved resources, tools and listings. James Connolly released this statement regarding the additional resource debut. "Senior living can be confusing. There are a variety of living options and each of those options has a wider variety of amenities, benefits and options. We wanted to give a resource that seniors could turn to for answers to their questions. We think this resource can be a valuable resource that seniors can return to time and again."
The retirement community resource will debut with information on the benefits of retirement community living, an overview of what retirement community living is and information on moving into a retirement community. These guides are set to deliver information regarding terminology, finances, insurance and separate sections on amenities and benefits offered in the community. A senior living specialist for LivingSenior, Megan Coogle, recently spoke to members of her monthly webinar about how resources like this help boost resident numbers and real estate sales for senior communities.
"Senior communities cannot operate a business without residents and those residents are changing. Baby boomers want answers. They want to know what amenities are offered, the cost of those amenities and a bottom line before they walk out of the initial meeting. This generation of seniors are not only budget cautious but they also value accurate information and knowledge. That is why I think this resource being offered by LivingSenior is so important. It helps seniors but it also gives a resource point for the senior industry as a whole. If you do not know the answer or how to explain the concept properly then point them to LivingSenior because they do know how to explain it and that can gain your community a new resident."
For seniors or senior industry businesses who want to use this valuable retirement community informational tool, they can visit the "Tools" section of the LivingSenior website. The "About" resource is located within the tools tab. LivingSenior is gearing up for more informational resource pages and announcements regarding those pages will be announced in coming weeks. To remain up to date on the changes at LivingSenior or to find out more about information on senior living, follow LivingSenior on Facebook or @livingsenior on Twitter.