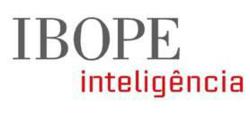 Utica, NY (PRWEB) June 06, 2012
A large majority of US adults disagree with Mayor Michael Bloomberg's proposal to ban the sale of large-sized sugary drinks in New York City, and also oppose similar laws should they be proposed in their own communities, a new IBOPE Inteligência poll finds.
A majority of adults also disagrees that the high level of obesity in this country is cause for local governments to enact restrictions on the sale of certain foods.
According to the IBOPE Inteligência interactive poll, the Bloomberg proposal banning sale of the super-size sugary drinks at restaurants, street carts and movie theaters is disapproved of by 72% (58% of which strongly disapprove) and approved of by 23%, with 6% not sure.
The same amount (72%) disapproves of an effort to enact such a ban in their own community, 59% of which would strongly disapprove of such a measure being taken. Just 22% would approve.
In a similar IBOPE Inteligência interactive poll taken one week earlier, 80% agreed that the increased incidences of diabetes and pre-diabetes is an urgent national health care problem, and 90% believe childhood obesity plays a role in these increases.
However, while majorities of US adults favor limiting high sugar content foods in schools, placing warning labels on such foods, and specific education in schools about their health risks, 71% disagreed that obesity is sufficient reason for the banning of certain food products.
IBOPE Inteligência conducted an online survey of 2,029 US adults. The margin of error is +/- 2.2 percentage points. A sampling of IBOPE Inteligência's online panel, which is representative of the adult population of the US, was invited to participate from June 1-4. Slight weights were added to region, party, age, race, religion, gender and education to more accurately reflect the population.
The IBOPE Inteligência online survey conducted from May 24-29 included 4,567 U.S. adults. The margin of error is +/- 1.5 percentage points.
ABOUT IBOPE Inteligência
IBOPE Inteligência, formerly IBOPE Zogby International, is a non-partisan, premier global public opinion polling and market research firm that offers timely, accurate results and in-depth analysis and insights. IBOPE Inteligência works with issue experts in a vast array of fields including healthcare, technology, finance, insurance, energy, agriculture, public affairs, and media who offer insightful data analysis and exceptional service to clients in countries throughout the world. IBOPE Inteligência experts analyze data and work with clients to develop and implement new strategies, and offer customized and attractive solutions to challenges our clients face. IBOPE Inteligência is a subsidiary of the IBOPE Group of Sao Paulo, Brazil.
Please visit http://www.ibopeinteligencia.com for more information on IBOPE Inteligência.
About IBOPE Group
IBOPE Group is a Brazilian multinational company specializing in media, market and opinion research with offices in the United States and 14 Latin American countries. Since its founding 68 years ago, it has been providing a wide range of information and studies on media, public opinion, voting patterns, consumption habits, branding and market behavior.
For more information on IBOPE Group, please visit http://www.IBOPE.com.