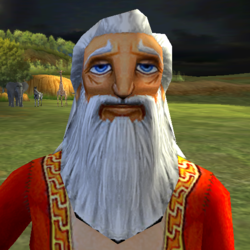 We look forward to the next 12 months and have some very cool products in the oven.
Plano, Texas (PRWEB) June 07, 2012
When the Texas game developers created RocketPop Games LLC in July 2012, they set a goal of proving they had what it takes to compete in the marketplace. Shortly after creating RocketPop Games, the team, consisting of founders Stephen Wilkinson, Jason Padgett and Charles Joyner, created another company, BibleKids 3D LLC to develop high-end digital children's bible books alongside RocketPop's products.
"It's been a busy year!" says Charles Joyner, "We are looking back on the last 12 months and are very pleased with all the products we developed in such a short time. We look forward to the next 12 months and have some very cool products in the oven."
Busy it has been. RocketPop has also created, developed and released the mobile apps "Worship Band In Hand" and "Raising A Modern Day Knight" at the same time the BibleKids 3D products were being developed- for a total of seven full products in only 12 months.
Jason Padgett on IMDB, co-founder and actor in movies like "Spiderman" and the TV series "The Shield" mentions "We wanted to let the market know we intend to make a footprint and that we know how to work hard and develop great software."
Jason continues "RocketPop is also in development of a new game, due out this summer that we believe is going to be a blast!" Asking Jason if he would give any clues of what the new game will be, he says simply "we look forward to letting everyone know very soon."
The digital bible book series now consists of "Noah and the Ark","David and Goliath", "Daniel and the Lion's Den", "Prodigal Son" and "Christmas Story". The books play more like a movie than read like a book due to being developed in 3D, with animated characters that come to life when touched and tapped. All books come fully narrated and include games and puzzles. BibleKids 3D books are available for the iPad, iPhone and iPod Touch. Search "BibleKids 3D" on the app store.
Join BibleKids 3D and RocketPop Games on Facebook and watch as they go through development of their products with screenshots, digital renderings and more. They would love to hear from you. Or visit http://www.biblekids3d.com or http://www.rocketpopgames.com.
BibleKids 3D "It's Fun To Believe"