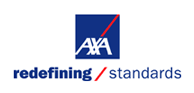 "Accidents do happen, particularly when we're wrapped up in the excitement of the game and willing England to succeed."
(PRWEB UK) 8 June 2012
England's performance in Euro 2012 will mean jubilation or commiserations – and very likely, a home insurance claim after we damage something in the excitement (or out of frustration).
One in three of the 2,000 England supporters surveyed(1*) admitted that they have caused damage to their home during past England matches.

Almost one in 10 have broken a window by throwing an object at it
Of every 25 fans, one has broken their TV
Almost one in ten have stained their carpets through spilt drinks and food when celebrating or commiserating
2% have damaged the wall by throwing something at it
So it seems the performance of the England team this year could result in fans scoring a few own goals themselves. When asked how they behave when England's opponents score a goal, a penalty is awarded against England or an England player is sent off, more than one in eight fans (13%) said they throw the remote control while a further 8% opt for throwing their drink. Over a quarter (27%) release their frustration through shouting and 3% admitted to going outside and shouting at others when things weren't going England's way.
Christine Matthews, head of household insurance at AXA, said: "Accidents do happen, particularly when we're wrapped up in the excitement of the game and willing England to succeed. While we can't predict the score, we do predict that accidental damage claims will be on the rise after England win - or lose – this May.
"We urge all England supporters, and home owners in general, to check their insurance policy for accidental cover, and remind them that claiming for deliberate damage is of course fraud. We hope England have a successful Euro 2012 campaign."
(1*) OnePoll survey carried out amongst 2,000 England fans who will be watching Euro 2012 games. The survey took place in March 2012
About the survey
The survey was carried out by OnePoll in March 2012 among 2000 England supporters who will be watching Euro 2012 games.
About AXA
AXA is one of the largest general insurers in the UK and underwrites a broad range of products for individuals and businesses. AXA Direct Insurance offers car, home and travel insurance through its website http://www.axainsurance.com and is designed to make buying insurance fast, secure, convenient and easy-to-use.
AXA UK is a part of the AXA Group. The AXA Group is a worldwide leader in insurance and asset management serving 101 million clients. It is ranked the largest insurer in the world by net written premium and the top insurance brand globally.
In the UK AXA operates through a number of business units including: AXA Wealth; AXA Commercial Lines, AXA Personal Lines, AXA PPP healthcare, AXA Ireland and an independent distribution business Bluefin. AXA employs over 13,000 staff in the UK.
For full year 2011, IFRS revenues amounted to Euro 86.1 billion and IFRS underlying earnings to Euro 3.9 billion. AXA had Euro 1,079 billion in assets under management as of December 31, 2011.
The AXA Group is included in the main international SRI indexes, such as Dow Jones Sustainability Index (DJSI) and FTSE4GOOD.