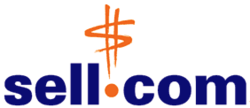 "Sell.com turned out to be a solid additional sales channel for our clients..." Rick Backus, CEO of CPC Strategy
Dallas, TX (PRWEB) June 07, 2012
Sell.com, a merchant marketplace and e-commerce solutions provider, posted conversion rates that were 102.25% higher than other major shopping comparison sites from an independent ecommerce study.
The study, compiled by CPC Strategy, a shopping channel management company, showed that
Sell.com converts at an average of 4.49% compared to the 2.22% conversion rate of other shopping channels.
"Sell.com turned out to be a solid additional sales channel for our clients," said Rick Backus, CEO of CPC Strategy, "we're always looking to expand our merchant's campaigns into cost-effective shopping channels, and Sell.com has become a go-to sales channel for our clients' feeds."
Sell.com is simple for merchants to use and has feed import plans starting at $25 a month depending on data size and priority. Smaller per-listing plans are available for merchants who want to manage their listings individually.
Sell.com is a perfect sales channel for small and medium sized businesses because of its low fixed cost and high payoff value, especially because it isn't as well known as other major shopping channels where smaller merchants must compete with huge competitors like Amazon and Macy's.
Also, unlike eBay and other sites, Sell.com doesn't charge additional fees once a merchant makes a sale. So merchants can make multiple sales to different buyers with a single listing.
To view the complete study on Sell.com, click here.
About Sell.com:
Since 1999, Sell.com has provided merchant advertising and e-commerce solutions to sellers around the globe. Their expertise has helped power many large online marketplaces, including AT&T's YellowPages Store, and the San Francisco Chronicle Classifieds. A low monthly fee gets you unlimited buyers, priority placement, front-page promotion, and automatic updates based on your feed: sell.com/merchants
About CPC Strategy
CPC Strategy is a full-service comparison shopping management agency founded by ex-Pricegrabber employees for ecommerce merchants. We regularly conduct studies and tests of various shopping channels to improve the efficiency of our clients' marketing dollars. You can contact us at contact(at)cpcstrategy(dot)com or find some of our tricks and tips on our comparison shopping blog.