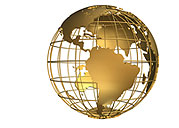 HongKong, HongKong (PRWEB) June 06, 2012
InvestTechFX reports that during the U.S. morning trading session, the euro was trading higher against the U.S. dollar, with EUR/USD rising 0.39%. Sentiment on the U.S. dollar was lifted after a European Central Bank Governing Council member said he supported the idea of a European banking union.
Earlier Monday, Portugal's Finance Minister announced that the country's 78 billion EUR bailout program was on track. Also it was stated that Lisbon, the capital of Portugal is planning a 6.65 billion EUR liquidity injection to shore up the country's fragile banking system.
In addition, official data released earlier showed that producer price inflation (PPI) in the euro zone was quite low in April 2012, which could give the European Central Bank (ECB) margin to cut rates ahead of its policy meeting this week.
However traders remained cautious of to push the single currency too high during current concerns over the outlook for global growth. After Friday's dismal U.S. employment data in combination with worries that Spain's high borrowing costs could force Madrid to seek a bailout also weighed, traders are still being careful and avoiding too much risk.
The U.S. dollar moved lower against the pound, with GBP/USD rising 0.05%. Trading volumes remained thin on Monday, as markets in the U.K. were closed for the Queen's jubilee.
Elsewhere, the U.S. dollar pushed higher against the safe haven yen, with USD/JPY adding 0.36%. Earlier Monday, the governor of the Bank of Japan (BoJ) said the central bank was closely monitoring the impact of the yen's recent gains on the country's largely export driven economy. The comments came after the BoJ conducted a rate check on Friday, indicating that it is still prepared to intervene in currency markets to curb the currency's gains.
The U.S. dollar was weaker against the Swiss franc, with USD/CHF falling 0.50% and clocked in lower against its Canadian, Australian and New Zealand counterparts, with USD/CAD dipping 0.02%, AUD/USD advancing 0.27% and NZD/USD gaining 0.42%.
The dollar index, which tracks the performance of the greenback versus a basket of six other major currencies, was down 0.29%.
InvestTechFX offers the Meta Trader 4 trading tool as a means to trade all six major currencies on a 0.5 PIP and commodities such as Gold, Silver and Oil with variable spreads on mini and standard accounts with ECN options.
InvestTechFX software solutions deals with the Forex Market offering specialized Money Manager, IB and White Label services as well as many benefits including tight pip fixed spreads, leverage ranging from 1:100 to 1:500 to permit the use of scalping, hedging options and Expert Advisors or robot dealers.
InvestTechFX is a No Dealing Desk (NDD) and Straight Through Processing (STP) Forex company offering an industry leading 0.5 PIP on all 6 majors while trading with the MT4 platform with optional ECN.
In June of 2012 InvestTechFX will be offering some excellent trading bonuses for new account openings. For further details on account groups, spreads and trading options and featured promotions please visit http://www.investtechfx.com.