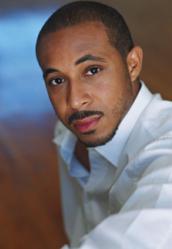 I am passionate about giving young and dynamic artists similar opportunities
Los Angeles, CA (PRWEB) June 07, 2012
Dale Godboldo Enterprises, Inc. (DGE) announced today a broad-based initiative to develop platforms for young talent to excel in the arts, by partnering with financial institutions, production studios, educational institutions, and not for profit organizations to produce globally distributed content that, much like the Mickey Mouse Club, will serve as breeding grounds for young talent while providing scholarships and mentoring programs dedicated to advancing the skills of young creators.
Dale Godboldo was a cast member on the 90's Mickey Mouse Club alongside Justin Timberlake, Ryan Gosling, Keri Russell, Christina Aguilera, Britney Spears, JC Chasez and NBC's "The Voice" finalist Tony Lucca. Over a 20 year period, Godboldo appeared as an actor in over 130 episodes of television and films, and in business managed millions in project financing, media design and distribution contracts.
"Our experience on the Club was unique in that our creativity was nurtured on a daily basis and backed by a million dollar production budget per week," says Godboldo, "That kind of structure, support and training is a missing link when trying to understand the later successes of so many from that show, and why I am passionate about giving young and dynamic artists similar opportunities."
Unique to DGE's production plans is its commitment to preparing young artists for long-term careers in the entertainment industry, both in front of and behind the camera. DGE's strategies include building infrastructures for training and project financing, as well as providing guidance in managing success.
DGE will focus on creating both mainstream and art-house projects traversing music, film, television and new media. Projects and strategic alliances will be announced throughout the remainder of the year.
Dale Godboldo Enterprises, Inc. is a diversified holdings company with ownership interests in real estate, media and technology. Companies co-owned and managed include Wylie Studios, LLC, Global Renaissance Entertainment Group, Inc. and Brigade in downtown Los Angeles. Strategic alliances include a distribution deal through Mahvrick Networks with Omniverse One World Television, Code Black Entertainment/Lionsgate, and the principals of Cherokee Investment Partners, a $2B investment fund.