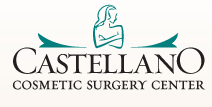 Get the exclusive discount on Facebook.
Tampa, Florida (PRWEB) June 07, 2012
Castellano Cosmetic Surgery Center, P.A. recently announced a new viral direction for their Facebook business page. The new visual Facebook campaign was designed to take stars that are easily recognizable in 2012, and match their modern images with how the stars appeared in their Hollywood debut.
Castellano Cosmetic Surgery Center, P.A. explained that the Facebook retrospective was introduced as a way to engage the current audience in discussions regarding cosmetic procedures. Stars covered in the visual campaign will include Mickey Rourke, Heather Locklear, Rene Russo, Faye Dunaway and other Hollywood favorite.
In addition to discussing cosmetic procedures, the visual Facebook campaign will include periodic discounts for cosmetic procedures. The kick-off exclusive, which is ONLY available on the Facebook business page, is a $75.00 total savings on a Botox treatment when it is paired with a Juvederm treatment.
Castellano Cosmetic Surgery Center, P.A. is a cosmetic surgery practice in Tampa, Florida specializing in body and facial cosmetic surgery. Joseph J. Castellano M.D. is a board certified surgeon, and has completed specialized training in cosmetic surgery. He specializes in breast augmentation, liposuction, tummy tuck, and facelift in Tampa, Fl. Castellano Cosmetic Surgery Center has a licensed aesthetician with over 10 years of experience with laser skin resurfacing, chemical peels, and skin care products in Tampa, Fl. She specializes in Laser Hair Removal in Tampa, Fl. We are proud to offer a state of the art operative facility for the safety and comfort of our patients. Please call for a complimentary consultation with Dr. Castellano or our aesthetician at 813-872-6093.