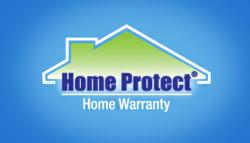 Fort Lauderdale, Fla. (PRWEB) June 07, 2012
Home Protect® is a whole-home warranty program that was developed specifically to meet the needs of the foreclosure market. Since 2009, Cross Country Home Services has been providing peace of mind to Freddie Mac customers by repairing or replacing major household systems and appliances for satisfied homeowners throughout the United States with Home Protect.
Freddie Mac recently announced it will offer a $500 home warranty credit to home buyers who purchase a qualified, foreclosed single-family home, townhouse or condominium through their HomeSteps® division. This is good news for buyers who are currently in the market for a new home, because this incentive allows homeowners to get Home Protect warranty coverage at no cost.
With Home Protect, buyers of foreclosed homes are protected against unexpected breakdowns that can be costly and inconvenient—air conditioning or furnace repairs alone can run into thousands of dollars. Home Protect's base coverage also incorporates items not included with most warranties, e.g. swimming pool, sump pump and unknown pre-existing conditions. This enhanced coverage is particularly important for foreclosed homes.
To make it even easier for home buyers to make their selection, Home Protect is now offering both one-year and two-year terms. Both options offer the same coverage, and provide access to Cross Country Home Services' exclusive Appliance Buyline service, saving buyer's money on new appliances, as well as access to their Service Provider Network, with over 40,000 licensed and insured Service Professionals, at a 15% discount.
If a buyer is in the process of purchasing an eligible HomeSteps property that was negotiated on or before May 24, 2012, the two-year Home Protect Home Warranty will be honored if closed by August 31, 2012. Buyers who have not yet purchased a property should request the Home Protect program as their warranty of choice. The Home Protect warranty program is available for any home.
For more information, please visit http://www.homeprotectwarranty.com or call 866-439-7710. You can reach us 24 hours a day, 365 days a year.
About Cross Country Home Services
Cross Country Home Services, Inc. (CCHS) is dedicated to making home management easy by offering a full selection of hassle-free, cost-effective home solutions, including warranty products and maintenance plans. Since 1978, the company has built a reputation for excellence and today is one of the nation's leading providers of these products and services. Consumers can buy home warranties and home maintenance plans directly from CCHS or through select affinity partners in mortgage, banking, insurance, real estate and utilities industries. Products include some of the industry's best known brands. The company's customer care staff is available 24 hours a day, 365 days a year and is dedicated to ensuring the highest level of service. Homeowner needs are quickly resolved through a national network of over 40,000 service providers, the largest in the industry. Headquartered in Ft. Lauderdale, Fla., CCHS is a member of the Cross Country Group. To learn more about CCHS, please visit http://www.cchs.com.
Plan available in the following states: AL, AZ, CA, CO, CT GA ID, LA, MA, ME, MS, MT, NC, NH, NM, NV, NY, OK, OR, RI, TX, VA, VT, WA WY
Please contact us for information about coverage in other states—866-439-7710.