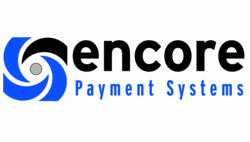 Prepaid Cards offer merchants the ability to add products that greatly increase their revenue stream and customer traffic.
Addison, TX (PRWEB) June 15, 2012
For many small business owners offering customers gift and loyalty cards at the point-of-sale has become an easy way for a revenue boost. While these gift cards and loyalty cards have great benefits for both merchant and customer, what if a business owner wants to expand even further? Encore introduces Prepaid Cards to their suite of revenue building products for all new and existing merchants.
As the newest addition to Encore's product line, Prepaid Cards come in a variety of options including Prepaid Debit, Prepaid Wireless, Prepaid Long Distance and Prepaid Internet Access. Customers purchase the Prepaid Cards at the merchant's location and the cards are activated either through the merchant's terminal or with a pin code printed on the receipt.
Prepaid Cards offer merchants the ability to add products that greatly increase their revenue stream and customer traffic. Merchants who provide their customers the option to purchase Prepaid Cards see improved customer loyalty and retention as well as an increase in average sale. At an average profit of 20% Prepaid Cards can significantly improve the merchant's overall cash flow. The Prepaid Card industry generated over $12 billion last year alone which means opportunity for merchants to grow in that market.
For further information on prepaid cards or Encore Payment Systems and its affiliated companies Momentum Payment Systems and Prodigy Payment Systems, visit http://www.encoreps.com/merchant_processing_products/gift_card_processing.asp
Or contact Justin Motz marketing(at)encoreps(dot)com or 214-442-1700 ext. 1327
About Encore Payment Systems
Encore Payment Systems was established for the purpose of providing electronic payment processing solutions and other value-added services to small and medium-sized merchants throughout the United States. Encore is a leader in the electronic payment processing field providing credit card, debit card, ATM card, gift card, prepaid card, EBT and check processing services. Encore maintains a sincere dedication to superior customer service and an honest and ethical approach to acquiring new customers. This vision has enabled Encore to become one of the fastest growing companies in the industry excelling in all aspects of merchant services. Encore Payment Systems is located at 3801 Arapaho Road, Addison, Texas 75001. Please follow us on Twitter @EncorePS, like us on Facebook or visit Encore Payment Systems online at http://www.EncorePS.com.
###