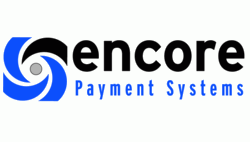 The Encore Service Plus Plan is just one of the many benefits merchants gain when choosing Encore as their partner.
Addison, TX (PRWEB) June 19, 2012
With so many payment processing options to choose from merchants can feel overwhelmed when deciding which company to work with. For some merchants, they choose the first company they see without really knowing what the company provides. Encore stands out from the rest by now offering Encore Service Plus Plan available to all new and existing merchants.
The Encore Service Plus Plan is offered to all merchants processing with Encore, and provides merchants exceptional coverage on all terminals whether they are supplied by Encore or already owned by the merchant. All merchants with non-functioning terminals will be supplied with a new terminal, of equal or greater value, overnight at a very low per-incident fee. Merchants who are members of the Merchant Benefits Alliance program will receive their replacement terminals at no-cost as one of the many benefits of the program.
The average small business makes roughly a couple-thousand dollars per day, but once the terminal quits functioning, the merchant is then at a potential loss for the day. With Encore Service Plus Plan merchants have the option of calling the 24-Hour Technical Support for a quick fix before the new terminal is shipped overnight - saving the merchant from hassles and losses. The Encore Service Plus Plan is just one of the many benefits merchants gain when choosing Encore as their partner.
For further information on Encore Service Plus Plan or Encore Payment Systems and its affiliated companies Momentum Payment Systems and Prodigy Payment Systems, visit http://www.encoreps.com
Or contact Justin Motz marketing(at)encoreps(dot)com or 214-442-1700 ext. 1327
About Encore Payment Systems
Encore Payment Systems was established for the purpose of providing electronic payment processing solutions and other value-added services to small and medium-sized merchants throughout the United States. Encore is a leader in the electronic payment processing field providing credit card, debit card, ATM card, gift card, prepaid card, EBT and check processing services. Encore maintains a sincere dedication to superior customer service and an honest and ethical approach to acquiring new customers. This vision has enabled Encore to become one of the fastest growing companies in the industry excelling in all aspects of merchant services. Encore Payment Systems is located at 3801 Arapaho Road, Addison, Texas 75001. Please follow us on Twitter @EncorePS, like us on Facebook or visit Encore Payment Systems online at http://www.EncorePS.com.