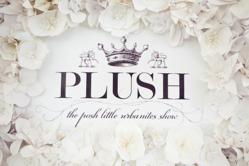 Safe, natural Topricin Junior Pain Relief and Healing Cream for Children and the Boo Boos Happen kit are must-haves for today's parents, who are growing aware of the dangerous side effects of over-the-counter chemical-based pain pills and liquids.
Rhinebeck, NY (PRWEB) June 07, 2012
Topricin Junior for children and the Topricin Junior "Boo Boos Happen" first aid kit will be featured at the 2012 PLUSH Show (The Posh Little Urbanites Show) on June 10th at the elegant Vibiana, 214 South Main Street, Los Angeles, CA 90012. PLUSH is a one day event where today's modern parents can experience all the best, luxurious, innovative and eco-friendly baby products and services.
Made by Topical BioMedics, Inc., Rhinebeck, NY, Topricin Junior is a safe, natural, and effective pain relief and healing cream specially formulated for children. Made with 14 natural biomedicines, Topricin Junior stimulates and supports the body's desire to heal the damage that is causing the pain, offering relief from muscle aches, growing pains, bruises, bug bites, burns, and skin conditions such as eczema. Winner of the Parent Tested/Parent Approved (PTPA) Seal of Approval, Topricin Junior's odorless, greaseless formula contains no parabens, no petroleum, no counter irritants, and no known side effects, making it the safe, natural alternative to over-the-counter chemical-based pain pills and liquids. Topricin Junior comes in a convenient 1.5-ounce tube and retails for $12.99.
The "Boo Boos Happen" first aid kit is a must-have for active families, and includes a tube of Topricin Junior for children as well as boutique-brand "Ouchies" self-adhesive bandages that come in five different pastel colors (pastel purple, blue, yellow, green, pink) that can be decorated with the three enclosed markers (dark blue, red, and purple). Samples of original Topricin Pain Relief and Healing Cream and Topricin Foot Therapy Cream are also included, along with an eco-friendly zippered blue bag that is easy for families to customize with their other favorite first aid essentials, and is recyclable. The Boo Boos Happen first aid kit retails for $19.99, and can be purchased at Topricin's online store at http://www.topricinkids.com.
The 2012 PLUSH Show will feature Jessica Alba and The Honest Co. as title sponsors. In addition, Dr. Harvey Karp will be the keynote speaker. Tickets for the 2012 PLUSH show can be purchased at http://plushshowla12.eventbrite.com. Two members of Topical BioMedics' West Coast team—Suja Hart and Starr Culver--will be at the Topricin Junior booth.
ABOUT TOPICAL BIOMEDICS
Topical BioMedics is the research and development leader in patented topical natural biomedicines for pain relief. The company's flagship product, Topricin® Pain Relief and Healing Cream, was introduced in 1994 and is now a leading natural therapeutic brand. A combination natural biomedicine formula, Topricin was awarded a patent for the treatment of pain associated with fibromyalgia and neuropathy.
Made in the USA, all Topricin products are formulated with approved medicines as found in the HPUS (Homeopathic Pharmacopoeia of the United States) and are in compliance with federal rules for homeopathic over-the-counter medicines. The products contain: no parabens, petroleum or harsh chemicals, are odorless, greaseless and non-irritating, and produce no known side effects, making them ideal and safe for the entire family. For more information, visit http://www.topricin.com.
About 2012 PLUSH Show
PLUSH is a one day event where today's modern parents can experience all the best, luxurious, innovative and eco-friendly baby products and services. Its goal is to educate parents in a beautiful, fun & relaxing setting where they can enjoy an afternoon with their growing families. http://www.plushshow.com