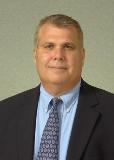 Farmville, VA (PRWEB) June 07, 2012
Dr. Bennie Waller, Professor of Real Estate and Finance at Longwood University's College of Business and Economics, will join The Property Beat radio show on Saturday, June 9th, 2012, at 11:00 AM. Dr. Waller will be the show's featured guest, discussing Your Choice of Agent Can Kill Your Chances of Selling. He will present information from his extensive research in real estate that explores topics of interest to both buyers and seller.
An expert in the field of real estate, Waller has published over 20 articles pertaining to the relevance of real estate agents and the impact they have on real estate transactions. Dr. Waller often conducts his research with Longwood College of Business and Economics students to give them hands on experience in the field of real estate. As a frequent contributor to the Journal of Real Estate Research, his expertise has been clearly recognized by several best paper awards in the Real Estate Brokerage/ Agency category at the American Real Estate Society's annual meetings.
Join Dr. Waller at 11:00 AM on June 9th, 2012. For a live stream of the internet show visit http://www.blogtalkradio.com/thepropertybeat/2012/06/09/your-choice-of-agent-can-kill-your-chances-of-selling and to call in during the show with questions dial (347) 989-0439.
About Longwood University and Dr. Bennie Waller
Founded in 1839, Longwood University is one of the oldest public institutions of higher education in the Commonwealth of Virginia. Today, Longwood is a coeducational, comprehensive public institution offering 100 majors, minors, and concentrations to over 4,800 students with undergraduate programs in business administration, education and human services, nursing, the arts and sciences, plus graduate programs in education, communication sciences and disorders, English, sociology, and an MBA.
Dr. Bennie Waller is Professor of Finance and Real estate at Longwood University's College of Business and Economics. He earned his B.S.B.A. at Longwood University, M.B.A. at University of North Carolina at Wilmington, and Ph.D.s in Finance and Management Information Systems at University of Mississippi.