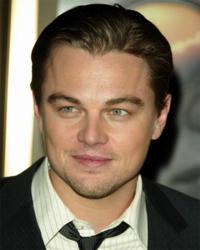 ...because they can cause no breathing problems or allergies, users need not evacuate when an area is cleaned using them.
Green Bay, WI (PRWEB) June 09, 2012
Cleaning products are essential home supplies. Without them, cleaning takes a long time and a lot of work to complete. However, not all cleaners are a help. Some elevate everyday health and environmental risks. For a safer daily cleaning routine, MyCleaningProducts urges the public to follow the steps of green celebrities.
Leonardo Dicaprio is one of the most popular environmental activists. And he has received several recognitions for his eco-friendly works. The latest of his environment works is fighting for shark fins. In October, the actor fought for the banning of shark fins in California and won. This June 6, same thing happened in New York as reported by ecorazzi.com. And for all that he did for the conservation of the environment, MyCleaningProducts hails him as one of the best celebrities to emulate.
However, the company understands that not everybody got the means to do what Dicaprio has been doing for the benefit of the environment. Still, anybody can go green even in simple ways, the company said. And for a cheaper way to be of help to the planet, the company recommends the use of its green cleaning products.
Transform Your Home Into a Green Haven
Unlike conventional chemical-based cleaners, MCP's cleaning solutions are non-toxic. Hence, they pose no threat to health and environment. And because they can cause no breathing problems or allergies, users need not evacuate when an area is cleaned using them.
To produce its green and safe cleaning products, MCP uses unique ingredients and natural fragrances. And with the relaxing and refreshing home environment that they create, wellness is infused with the cleaners.
Most of the company's raw ingredients are from Peru. The company's CEO himself traveled to the country to look for the products' ingredients. And after MCP's success of formulating non-toxic and wellness-infused cleaners, the company decided to give back offering aid to the Salud and Musica Foundation.
Read More About MyCleaningProducts' Charity Project
But of course, the company also has something for its clients. In fact, it has something for them always as the company features special deal and offers every day. The treats give customers big savings either through price or free shipping.
Examples of the green cleaning products that the company offers are the following: Rusterizer for rust removal; Molderizer for mold remediation; Bed Bug Bully and Silverfish Bully for pest-control; Marble Maverick for marble cleaning and maintenance.