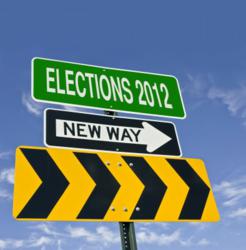 Political Robo Calls are an extremely effective method to reach and communicate with potential voters.
(PRWEB) June 12, 2012
Dialtel Inc, a leading provider of Voice Broadcasting Services since 2004, is offering a blended mix of telecom services to increase the effectiveness of Political Robo Call campaigns.
Campaign Managers should follow a suggested set of rules if they are going to conduct a Political Robo Call campaign. There are 5 suggestions that should be implemented into a Robo Call campaign.
1. Use a C-NAM Service to Customize the Caller Name above the Phone Number
C-NAM caller name display is controlled by a central database that carriers dip into in order to retrieve the subscriber name bound to a phone number. C-NAM services exist due to specialized relationships with underlying carriers to have access to controlling the caller name associated with a phone number.
Instead of displaying Unknown you could instead display Vote for Joe or Political Call. The limit is 15 alpha numeric characters. The idea is that you can give the called party a chance to identify the source of the call before they answer the phone.
2. Offer DNC Removal
If you are going to call the same list more than one time, you should offer the called party the chance to remove themselves from your list. Potential voters will become frustrated if they are receiving unwanted calls and do not have the ability to remove themselves from the database.
You should also leave a follow up message after they press the touch-tone to remove themselves. You could say "Your number has now been removed from our system, we apologize for any inconvenience." This is a lot better than hanging up the phone immediately after the touch-tone is pressed, because the caller gets a confirmation rather than being disconnected.
3. Identify Yourself to Start the Call
You should start the call by identifying yourself to the called party. This will ensure you are following various state laws that require proper identification of the call.
4. Never Call the Same Phone Number More than Once per Week
The service is more effective if you refrain from calling the same phone number too often. If the caller finds it an annoyance, it may not help your campaign with that particular voter.
5. Use the Proper Data
Having the proper data is crucial to the success of your campaign. Campaign Managers will want to obtain Voter Registration Data from their respective state office. Many states have laws that only allow residents of the state to obtain this data.
Conclusion
Political Robo Calls are an extremely effective method to reach and communicate with potential voters. Following the above suggestions will help to increase the effectiveness of your campaign. Also it will ensure that your office is using the technology in a responsible manner, which most voters would appreciate.