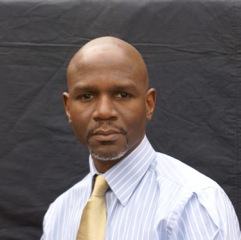 Fitch's insightful perspective captures the essence of and fosters a new Brotherhood of Man, where national, ethnic, and political rivalries dissolve and a new Africa emerges.
(PRWEB) June 12, 2012
"Celestial Configurations of Africa and the Caribbean," by Raphael Fitch, from Spirit of Brotherhood Publications has received positive reviews:
David Christopher Lewis, founder of The Hearts Center and author of: "Now, Zen, and Always," wrote: "Fitch's insightful perspective captures the essence of and fosters a new Brotherhood of Man, where national, ethnic, and political rivalries dissolve and a new Africa emerges."
Donna Ferri, Visionary Intuitive, and writer, wrote: "With the heart of a mystic and the pen of a poet, Raphael Fitch takes the mystery out of the so-called Dark Continent and brings it figuratively and literally to light."
Basil Fearrington, author of "The New Way to Learn Astrology," wrote: "This is a first-class, must-read book for anyone interested in African history and astrology. It is as well written and well informed as any text of its kind."
During a darshan on Sunday, February 2, 2008, Afra, through his Amanuensis, David Christopher Lewis, said that this book "…is a landmark for the brotherhood and one which each of you, upon its completion, may purchase, read and then place upon your altar with crystals, preferably amethyst that you place on the various charts of the countries as you flip the pages." During a recent darshan, in which the master El Morya through his Amanuensis propounded a question, for his students, Raphael mentioned his book and his efforts to bring it into physicality, and then thanked the masters. In turn Master El Morya thanked him for his efforts in producing the book.
While this book is about the astrology of 64 nations, some technical jargon, which is not overwhelming, is balanced by the historical facts; the book is also framed by an historically-based three-part story of an astrologer at a Café, off of Green Square in Libya, While analyzing this country's horoscope (a visual display of quantifiable data) he discovers potential lines of change, months ahead of time, which denoted the end of several North African governments, including Libya.
After Raphael presented a draft of the book to Afra, during that same darshan, on Sunday, February 2, Afra recommended that a second edition of the book be published that would include certain features, in order to make it more of an alchemical tool for the use of crystals and more precise decree work and visualizations. At least 90% of that request has been met in this first edition, which has altogether 278 charts that encompasses the tropical, sidereal, and Vedic systems/disciplines; 64 country maps, 192 highlighted regional maps, 64 country photos, and more than 250 pages of text. These elements help to put the reader en rapport with the places, people, conditions and forces, via, the visual representations.
Also in that darshan Afra recommended: "…visualizing light going into the very core of that nation and all of her peoples through the grid that you see before you in these charts whereby you dissolve the negative karma and bring forth the positive as you visualize the grids and patterns of the interconnectedness of the interaction of the planets juxtaposed above each country. One of the features of this volume is its capacity to sit open on a table, hands free, so that spiritual aspirants can maximize the light energy directed through the crystal ray chakras, in the hands, to a particular country and its people, via maps, charts, and photos."
"The theme of brotherhood," says Raphael, "is the book's core that circulates through every page, word and letter." Besides the explanations of the astrology that was in-confluence with the British invasion of the Ashanti of Ghana, in 1874, the coronation of Emperor Hailie Selassie I of Ethiopia, in 1930, and the ousting of Zine el Abidine Ben Ali of Tunisia, in 2011, the book's narrative writing style, visceral and real, puts the reader into the very room, racetrack, or stadium, where the gamut of deep emotions of thousands of African and Caribbean peoples were gathered together to celebrate a new flag being raised, an old one being lowered, for the last time, and the sacred moment when their new leader declares independence for all.
Raphael's book brings a fresh angle on Africa and a unique alchemical tool, into the hands and use of spiritual aspirants who desire to draw subtle energies from the fiery and ethical worlds into the precincts of any African country. "Celestial Configurations of Africa and the Caribbean" is the result of more than four years' research into hundreds of historical books and newspapers, conversations with personnel from more than 40 African embassies, family support, the masters' sponsorship and Raphael's more than 30 years as a consultant astrologer.
Visit http://www.spiritofbrotherhoodpubs.com. The book retails for $29.95 + $5.00 for shipping in the U.S., and can be purchased through the Raphael's web site.