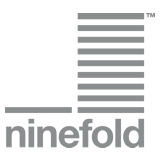 It's vital that Government and industry continues to foster an environment in which technology enthusiasts can experiment and innovate
Sydney, NSW (PRWEB) June 08, 2012
Ninefold, Australia's Cloud, has congratulated all winners and participants of the largest GovHack 2012 competition yet in Australia, particularly the 10 of 22 winners using Ninefold virtual machines.
Ninefold provided virtual machines and on-site mentoring both in Sydney and Canberra plus sponsorship funding towards the cash prizes. Contestants were supported by GovHack organisers with a range of tools and hosting options, including virtual machines from Ninefold, which will keep the VMs active for six months to allow participants to keep working on their projects.
GovHack is a not for profit event that brings government, industry, academic and civil society together to create new mashups, data visualisations and apps from government data sets. GovHack 2012 included data sets from the National Archives, Bureau of Meteorology, Geoscience Australia, CSIRO, Australian Bureau of Statistics, Australian National Data Service, OSP, Australian Electoral Committee, Data.gov.au and ACT data sets. Run by volunteers from the Gov 2.0 Community, Rewired State and the eGovernment Technology Cluster, its aim is to see how Government data can be used to benefit the nation.
GovHack attendees typically include web and application developers, open data & visualisation gurus, accessibility specialists, augmented reality-ists, mobile masters, user experience fanatics and anyone interested in open government.
A full list of winners can be found at http://www.govhack.org/winners/, and example projects using the Ninefold platform included:

Double rainbows - Photo Search by team Double Rainbows Best Benefit to the ACT (Special prize for common highly commended as per the Sydney judges Community Award)
Hackeroos - Safe Route by team The Hackeroos Best use of Geoscience Australia data sets
Null reference - WeatheredOak by team NullReference Best use of Bureau of Meteorology data sets (Best API development for government data sets on data.gov.au, Best Contribution to Open Data)
The outsiders - A Day in the Life by team The Outsiders Best overall Digital Humanities Award
Moving Forward- Is Your Polly Smarter Than a 5th Grader by team Best Data Analysis
Laser Explosions - Time Capsule by team Laser Explosions Best Overall Science Award, Best Data Visualisation.
"Hack days like GovHack are to a tech what a theme park is to a child. You meet great people, have a lot of fun and get to push the limits," said Slava Barouline, team leader of The Hackeroos. "It gets incredibly competitive in there, so we chose to develop on a Ninefold virtual machine to ensure we got the best performance for our idea and give ourselves the best chance of winning. We won the award for Best use of Geoscience Australia data sets."
"We are particularly thankful to all the Government supporters who came on board, provided data sets, mentors, documentation and much more. They were each very engaged and demonstrate that government can engage with citizens in a constructive and mutually beneficial way. It's vital that Government and industry continues to foster an environment in which technology enthusiasts can experiment and innovate," said Pia Waugh, Lead Organiser of GovHack. "We're grateful for Ninefold and all our sponsors for their funding and mentoring support."
"GovHack is an example of a productive and collaborative community project and it's terrific to see Government departments and the technical and developer community working together for public gain," said Peter James, Chairman and Co-Founder at Ninefold. "We wholly support initiatives that show how technology supports openness among our technical community and government agencies."
About Ninefold
Ninefold is an Australian Amazon EC2 and Amazon S3 alternative with locally stored data, free local support, self service flexibility and low latency. This allows you to provision virtual servers and cloud storage quickly - scaling up and down when needed – and only paying for the resources you use.
Sign up in seconds. Start using in minutes. Benefit for years.
Ninefold.com
@ninefold
Ninefold is a registered trademark.
For more information, please contact:
Jo Balfour
Progressiva Public Relations
Tel: +61 405 542 018
@jobonekenobi