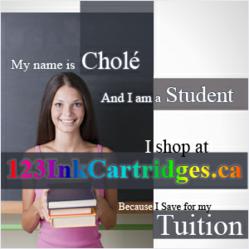 Montreal, Quebec (PRWEB) June 10, 2012
123inkcartridges.ca is an online Canadian based company which sells various types of computer and printer related products and accessories to customers at reasonable prices. They ship products to locations throughout the United States and Canada. Recently they have announced that they will begin to provide various locations where customers will be able to pick up the products they order through the online resource.
Montreal based 123inkcartridges.ca has been the leading online source for quality computer and printer supplies and accessories for many years. Until recently the purchased items were only available through shipping carriers. Recently, the company announced that they are providing next day pick-up services for customers. The products are purchased on line and then they can be picked up at one of the convenient Metro Pick-Up Depanneurs.
Currently, 123inkcartridges.ca will provide 24 Metro Stations for item pickup in Montreal. The company has plans to expand to locations in Toronto and Vancouver. Customers who order their products before 11 a.m. will be able to pick up their package that business day. For orders which are placed after 11 a.m., they may be picked up at one of these convenient locations the next business day.
Customers can view the full line of printer and computer related products on the business website at http://www.123inkcartridges.ca. They carry iPhone, iPod and iPad accessories as well as a wide variety of computer accessories and printer supplies. They have a very friendly support staff which is available online 24/7 in order to assist customers. Their goal is to help customers find what they are looking for and get it at an affordable price. They want every customer to have a pleasant online shopping experience.
About 123inkcartdidges.ca
123inkcartridges.ca has been supplying printer, computer and electronic accessories to customers for many years. The company began as an online supplier of toner and ink cartridges for printers. They soon became the number one online source for these types of products. They began to expand their product lines to include a wide variety of printer and computer related products. Recent additions include many different types of accessories for Apple products. They provide high quality products which can be purchased at reasonable prices through their online store. The items are then shipped to various locations throughout the United States and Canada. The company's goal is to provide the highest quality products to customers at the lowest possible prices.