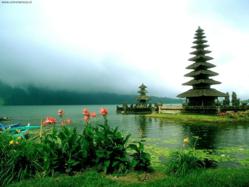 Finally there is a 1GB flat rate mobile internet data package for just $12 when visiting China.
New York, NY (PRWEB) June 11, 2012
The prepaid China SIM Card from HolidayPhone allows the user to stay connected in China without risking a huge bill shock when returning home. The user calls to the USA for 6c/min and get 1GB data access (3G speed) in China for just $12.
The user is also reachable on his US mobile number without any international roaming costs as incoming call from the US are forwarded seamlessly to the Chinese SIM card at no additional cost. 3 hours of call forwarding is included in the start package.
Compared to AT&T, using the Data Global Add-On plan, the data cost alone in China would be $199.99 for the first 800MB and $19.50/MB above that, while with HolidayPhone the cost is $12.
Comparing the call rates with the AT&T World Traveler discounted rates, calling the US from China using the AT&T World Traveler is $1.99/min compared to $0.06/min using HolidayPhone.
Receiving calls while in China is free of charge with HolidayPhone, compared to using the AT&T World Traveler rates of $1.99/min.
Since it's a local prepaid China SIM card, it's very easy to use and requires no technical skills. The consumer makes and receives calls just as usual. It's prepaid so there are no additional fees and no fees are charged retrospectively. The SIM card is ordered online and shipped to the consumer prior to departure.