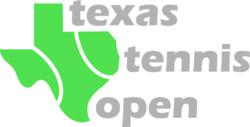 We are extremely pleased to add Jelena Jankovic to our already outstanding player field this early in the commitment process
Grapevine, Texas (PRWEB) June 08, 2012
The 2012 Texas Tennis Open, which will feature many of the top Women's Tennis Association (WTA) professional tennis stars, announced today that former No. 1 world-ranked Jelena Jankovic has committed to play in the 2012 event. Jankovic, who has been on the WTA tour since 2000, held a year-end ranking of No. 1 in the world in 2008. She is currently ranked No. 21 in the world.
The 2nd annual Texas Tennis Open, which is part of the WTA tour, is an "International Level'" tournament with prize money of $220,000. It features a singles draw of 32 players and a doubles draw of 16 teams. The tournament, which will host a top-ranked, international
field of players, will take place August 17 through August 24, 2012 at the Hilton DFW Lakes Hotel in Grapevine, Texas. Players currently committed to playing in the 2012 event include Angelique Kerber (10), Sabine Lisicki (13), Jelena Jankovic (21), Peng Shuai (30) and Sorana Cirstea (43).
"We are extremely pleased to add Jelena Jankovic to our already outstanding player field this early in the commitment process," said Chris Giordano, Texas Tennis Open Tournament Director. "Jelena is a phenomenal player, with a fantastic history on the WTA Tour. Her addition to our event, along with the other players already committed including last year's champion Sabine Lisicki, will provide an outstanding opportunity for tennis fans to experience world-class professional tennis in North Texas."
The inaugural 2011 Texas Tennis Open highlighted 10 players in the top 50 in the world. The championship match pitted Wimbledon Semifinalist Sabine Lisicki against Aravane Rezai. Lisicki, defeated Rezai in the final 6-2, 6-1 and finished the year for the first time in the top 15. Last year's inaugural Texas Tennis Open boasted one of the toughest draws on the international-level tournament schedule for the WTA Tour.
About the Texas Tennis Open
The 2012 Texas Tennis Open, an international-level Women's Tennis Association (WTA) event offering $220,000 in prize money, will feature a 32-player singles draw and a 16-team doubles draw. The event will be held at the Hilton DFW Lakes Hotel in Grapevine from August 17 to August 24, 2012, which is one week prior to the prestigious US Open, and it will feature an outstanding field of international players ranked in the top 75 in the world. For more information about the Texas Tennis Open, go to the tournament's website at TexasTennisOpen.com or follow the tournament on Twitter or Facebook.