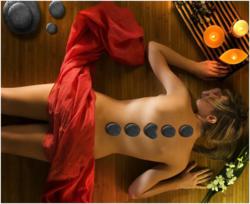 The only caveat to the certificates is that they must be redeemed by 10/15/12
Commack, NY (PRWEB) June 12, 2012
Hands On HealthCare Massage Therapy and Wellness Day Spa Announces that June 20,2012, the Annual One Day Sale on Massage and Facial Gift Certificates will take place. Since 2007, Hands On HCMT offers drastically reduced certificates one day a year. This sale ensures that the Massage Therapists and Esthetitians have enough sessions, through what used to be the slowest time of the year, the summer. And, it is wonderful for the community as well. This once a year occurance has become a Commack Community Tradition.
The only caveat to the certificates is that they must be redeemed by 10/15/12 or they revert back to the amount of money originally paid for them. Most people want the deal of being able to have a reduced priced session and therefore, make sure that they have the sessions prior to 10/15/12. Although the term Gift Certificate is used for this promotion, most people purchase the certificate for their own use and may only give out one or two. A total of six are allowed.
There is very little profit to be had and therefore there are rules and regulations that apply.
To keep our costs down credit cards are not are not accepted nor can these certificates be purchased with any other certificates. This offer can not be combined with any other offer. There a limit of six certificates per person. These certificates are not tracked, therefore if they are lost or misplaced, they can not be redeemed.
Hands On HealthCare Massage Therapy and Wellness Day Spa has been serving the Commack Community since 2000. The company is a recognized leader in Advanced Medical Massage in Suffolk County, Long Island. specializing in pain, injury and disease. Modalities include Pre-Natal and Post-Natal Massage, Sports Massage, Trigger Point Therapy, Myofascial Release, Manual Lymph Drainage and much more. In addition, we offer spa treatments that include facials, skincare and signature body treatments. Hands On has an extensive Couples Spa Date Menu and Spa Party packages available for both on and off-site. Mobile services include bringing the day spa to your doorstep at home, venue or corporate function. Common events include Bachelorette Parties, Showers, Birthdays, Bar and Bat Mitzvahs, Sweet 16 Corporate Events and functions. Hands On HealthCare Massage Therapy's Licensed Massage Therapists and Estheticians provide clients with the ultimate experience in attention, service and care.
Hands On HealthCare Massage Therapy and Wellness Day Spa
Marla Kaplan-Pelle, Licenced Massage Therapist, Certified Lymphatic Therapist, Director
208 Commack Road, Commack, NY 11725
631.462.4263
http://longislandmassageandspa.com/