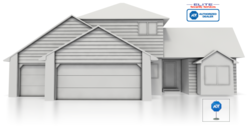 Reputed Scottsdale Home Security Systems Company Enhances Domestic Security with Introduction of Latest Cellular Back Up Technology
(PRWEB) June 08, 2012
Nationwide security service provider Elite Security Services has recently improved their range of Scottsdale home security systems plans. Their Elite Package of home protection is now providing trustworthy protection to households that do not have landline telephone. This has been made possible by the introduction of advanced digital cellular back up technology to the plan. Traditional protection systems require basic telephone connection to convey messages to their monitoring stations. The major drawback of these systems is that they can be deactivated rather easily by disconnecting the telephone connection. Introduction of this technology is also significant for Scottsdale households that could not avail security systems so far due to not having a landline phone.
Elite Security Services is one of the youngest of all Scottsdale home security systems providers and has been serving this region for almost one year. The introduction of the new digital cellular technology has significantly increased the popularity of the company in this region. Talking about this latest technology and its benefits, the owner of Elite Security Services Paul Shakuri states, "This is one of the most advanced technological innovations in the industry. This not only enables you to enjoy home protection service without telephone lines, but also has excellent benefits for houses that have a telephone line already". He also added that the operational mode of this technology is similar to that used in mobile phones.
Apart from the just improved Elite Package, the company offers two more security plans named Basic and Premium packages, in Scottsdale. The ADT authorized security service providers are known to offer some of the cheapest security options for the households. Their advanced and economical Scottsdale home security systems has now become one of the most sought after domestic protection plans in this region. Hugo, a customer of the company from Scottsdale, strongly recommends their service saying, "Elite Security Services provides excellent security plans for a common man's budget. It was a pleasure dealing with them".
About the Company: Elite Security Services is a rapidly growing company in the home security industry. They offer highly efficient and economical home security solutions in America and Canada.
Contact
Paul Shakuri
Phone: 800-880-9569
Website: http://www.YourAlarmNow.com