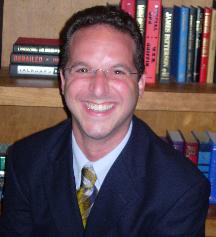 Houston, TX (PRWEB) June 14, 2012
Dr. J. Robert Friedberg is now providing the LANAP option to his Houston, TX patients for their gum disease treatment. This procedure is less invasive than other traditional courses of periodontal disease treatment and offers the patients a better chance at improving the health of their jaw and gums. This procedure is FDA cleared.
LANAP stands for Laser Assisted New Attachment Procedure and is the name for a dental technology using laser energy. The LANAP technique provides patients with an option for periodontal disease treatment that does not involve the use of scalpels and sutures. Many patients who are hesitant to get the treatment they need for their gum disease are pleasantly surprised when presented with the LANAP option. Dr. J. Robert Friedberg uses the laser technology to remove areas of diseased tissue and to clean bacteria and tartar from the affected areas, soothing sore, bleeding gums and allowing the area to heal. The healing area will be strengthened as bone regrows and tissues reconnect.
The use of the LANAP option provides patients and doctors with a more reliable treatment when it comes to experiencing the regeneration of bone and the reattachment of connective tissue. The use of the laser energy actually provides stimulation to the bone around the roots of the teeth, and sometimes the effects of disease and bacteria are reversed through this periodontal treatment. Patients who are looking for an effective and gentle gum disease treatment will be pleased with the results of the LANAP treatment. As a result of seeking appropriate treatment, patients are often more likely to experience a fuller recovery and better dental health.
Dr. Friedberg offers the LANAP option to his patients who have more than 5-6mm pockets and to patients who may be facing tooth loss as a result of gum disease. Patients who have been declining treatment for their gum disease in the past are usually much more willing to get the necessary treatment provided by the LANAP. While the LANAP option is usually comparably priced to other treatment options, most patients find that the benefits greatly outweigh the costs.
Patients will be glad to know that LANAP is an acceptable option for most insurance companies.
The LANAP treatment option has been available in some places for twenty years and has been met widely with satisfaction. Cleared by the FDA and accepted routinely by insurance companies, patients can be confident that the LANAP treatment is safe and effective.
Dr. J. Robert Friedberg is a periodontist offering patients personalized dental care and implant dentistry for Houston, Texas. Dr. Friedberg received his undergraduate education at Emory University in Atlanta, Georgia and earned a Doctor of Dental Medicine from the University of Connecticut where he also completed a three year residency in periodontology. A Diplomate, American Board of Periodontology, Dr. Friedberg is part of one percent of dental professionals providing the most recent FDA cleared laser procedure for gum disease and periodontal treatment. To learn more about Dr. Friedberg and his dental services visit his website at http://www.houston-perio.com or call (281) 674-7754.