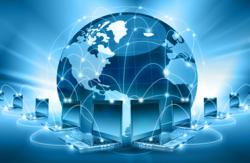 We are committed to making the consumer experience the best it can be. It is job one at T3Leads. Monika Wylie
Los Angeles, CA (PRWEB) June 10, 2012
Top Lead Generation Firm, T3Leads, has revised all of its websites to be in compliance with the new advertising and marketing standards of OLA (Online Lender's Alliance.) In addition to being a member of OLA, T3Leads is an active advocate of improving consumer experiences on payday loan sites. This includes providing consumers with websites that are easy to use, easy to understand and absolutely truthful.
Revised pages include "Frequently Asked Questions" where responses have been streamlined and clarifications made. Main page changes include clarifications to the maximum loan amount and the loan delivery time.
The purposes of the new OLA guidelines is to "enhance the consumer experience and to promote the industry's reputation" by providing clear marketing rules that members will follow.
"We are committed to making the consumer experience the best it can be. It is job one at T3Leads," said Monika Wylie, Senior Product Manager.
T3Leads matches affiliate marketers with businesses, in this case, payday loan lenders, who are looking to expand their business. It uses sophisticated web design and back-end technology to offer the most productive and user-friendly lead generation system available.
T3Leads utilizes a proprietary platform wherein affiliate marketers customize T3 designed sites, or they may create their own. For those that create their own it is a host and POST system. This combination of websites results in lead traffic of the highest caliber.
T3Leads is located in Encino, California.