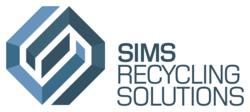 Sims Recycling Solutions, Pacific Corporate Solutions and the County of Kaua'i will collect old devices.
(PRWEB) June 11, 2012
Sims Recycling Solutions, the global leader in electronics reuse and recycling, Pacific Corporate Solutions, and the County of Kaua'i are partnering to encourage the community to recycle their electronics. These events will be held during the month of June in 'Ele'ele, Kilauea and Lihue and will run from 8:00 a.m. to 4:00 p.m.
"People want to do the right thing with their old electronics, but there are three obstacles that often keep them from recycling those items: concerns about data security, concerns about environmental contamination and a lack of convenience," stated Steve Skurnac, President, Sims Recycling Solutions, Americas. "This series of free, two-day events eliminates all those obstacles. Residents can drive up and drop off their old devices and leave knowing that all their data will be destroyed and no electronics will go to a landfill."
The three events will be held on the dates listed below at the following locations:
June 18 and June 19, 2012
Anaina Hou Community Park in the Kaua'i Mini Golf Lower Parking Lot
5-2723 Kuhio Highway, Kilauea, HI 96754
June 20 and June 21, 2012
In the parking lot at 'Ele'ele Shopping Center
4469 Waialo Road, 'Ele'ele, HI 96705
June 22 and June 23, 2012
Vidinha Stadium on Hoolako Street, Lihue, HI 96766
These free, two-day e-waste collection events will be open to the public and businesses and set up as drive-through and drop-off events. Staff will be on hand to conveniently and quickly collect items from community members' vehicles. For more information, please visit http://www.eWasteHawaii.com.
Sims Recycling Solutions will accept the following items: computers, monitors, laptops, back-up batteries, printers, fax machines, servers, telecom equipment, miscellaneous e-waste and televisions. All brands will be accepted and there are no quantity limits. Sims Recycling Solutions will not accept home appliances, alkaline batteries, washers, dryers or air conditioners.
For more information on Sims Recycling Solutions and electronics reuse and recycling, visit us.simsrecycling.com, Facebook or Twitter.
Sims Recycling Solutions
Sims Recycling Solutions (us.simsrecycling.com) is the global leader in electronics reuse and recycling, offering customers in every business sector comprehensive recycling services out of our 50 owned and operated sites across the globe.
Sims Recycling Solutions – owned by Sims Metal Management, the world's largest publicly listed metal and electronics recycler – has the global reach, expertise and infrastructure necessary to guarantee our customers that their data is secure, their electronic equipment is processed in an environmentally responsible manner, their reputation is protected and their compliance risks are eliminated.
In North America, Sims Recycling Solutions operates 14 sites in Arizona, California, Florida, Illinois, Nevada, New Jersey, Ontario, South Carolina, Tennessee and Texas.
Pacific Corporate Solutions
Pacific Corporate Solutions (http://www.ewastehawaii.com) is Hawaii's largest electronics recovery and recycling company. Pacific Corporate Solutions offers a vast array of services to both local businesses as well as global corporations. We serve as the premier asset recovery and e-waste recycling vendor of choice for businesses, medical, and educational organizations. Our management team has extensive industry experience providing e-waste solutions which require government compliance and corporate governance.