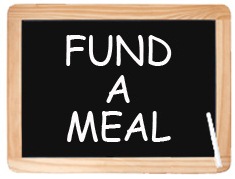 Paterson, New Jersey (PRWEB) June 11, 2012
On June 13th Eva's Village, New Jersey's most comprehensive anti-poverty organization, will welcome a volunteer team from Enterprise, Northern New Jersey Region, and their corporate partner Black & Veatch, Paramus. These two corporations are teaming up to provide a "Fund-A-Meal" sponsorship which allows Eva's Village to provide meals for community members in need.
"One of our Founding Values at Enterprise is that we strengthen our communities, one neighborhood at a time," stated Business Rental Sales Executive Ralph Sia. "The Fund-A-Meal Corporate Sponsorship Opportunity and the Bond, Boost & Build initiative allowed us to team up with Enterprise Corporate partner Black & Veatch to not only fund a meal, but to actually volunteer in the kitchen. We are so thankful to have this opportunity to align with Eva's Village and help to strengthen one of our communities."
To fulfill their Mission, Building a World of Difference, Black & Veatch not only provides innovative technical solutions and exemplary engineering and design services, they also support a number of global charitable organizations. They are committed to improving the quality of life in the places they work and live through community outreach. The Black & Veatch New Jersey office partners with Eva's Village to help support and build this important community organization. The Black & Veatch team has responded generously to fundraising events and believes the rewards of giving are great, but seeing the fruits of volunteering and serving at a local level is remarkable.
The "Fund-A-Meal" program provides the opportunity for corporate teams to sponsor a meal in Eva's Kitchen and to serve the meal on the day of their sponsorship. "We have expanded our kitchen to accommodate the overwhelming numbers of people coming for a hot meal each day," commented Donna Marie Fico, Director of Marketing & Education. "We are in need of funding to provide the meals as well as volunteer teams to serve them, and this corporate team building effort answers those needs."
Eva's Village strives to feed a hot lunch to all that come to their door each day (365 days/year), serving more than 139,000 lunches/year. The soup kitchen program at Eva's Village, has experienced more than a 23% increase since 2007 and to date in 2012, has seen a 5.6% increase over last year, serving more than 400 people a day.
About Eva's Village
Founded by Msgr. Vincent E. Puma in 1982 as a response to the poor and homeless in Paterson, NJ, Eva's Village is a non-profit comprehensive social service organization with a mission to feed the hungry, shelter the homeless, treat the addicted and provide free medical and dental care to the poor. Through almost three decades of service, Eva's Village has established a unique record in facing community challenges and changing the lives of the hungry, homeless and addicted. It has grown from a simple soup kitchen to become the most respected anti-poverty program in New Jersey. Eva's Village now includes fourteen integrated programs housed in numerous buildings spanning several city blocks in Downtown Paterson.
About Enterprise Rent-A-Car
Founded in 1957, Enterprise Rent-A-Car is an internationally recognized brand with more than 6,000 neighborhood and airport locations in the United States, Canada, the U.K., Ireland, and Germany. Known for exceptionally low rates and outstanding customer service, Enterprise was named to BusinessWeek's annual list of "Customer Service Champs" in 2007, 2008, 2009 and 2010. Enterprise of North America also is part of a global strategic alliance with Europcar, creating the world's largest car rental network. Enterprise Holdings, headquartered in St. Louis, owns and operates Enterprise Rent-A-Car, Enterprise Rideshare vanpooling and WeCar car-sharing through its regional subsidiaries. With more than 5,500 offices located within 15 miles of 90 percent of the U.S. population, Enterprise Rent-A-Car offers a wide variety of car leasing, vanpooling, car sharing and hourly rental programs – and local car rental customers are picked up at no extra cost.
To minimize the environmental impact of car rentals, Enterprise not only offers customers the opportunity to offset carbon dioxide (CO2) emissions, but also to rent a hybrid vehicle in more than 30 major markets. For more information about Enterprise Holding's environmental stewardship and long-term commitment to the sustainability of its business, visit http://www.drivingfutures.com. For more information about Enterprise, visit http://www.enterprise.com.
For more information on the "Fund-A- Meal" Program, contact: Cyndi Roberson, Government & Community Relations Specialist– Phone: (973) 523-6220 Ext. 226 or email Cyndi(dot)Roberson(at)evasvillage(dot)org.