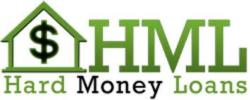 Hard money lenders from Los Angeles CA
los angeles CA (PRWEB) June 11, 2012
Hardmoneyloans.org has now $15 millions additional fund for funding development of commercial properties in Los Angeles CA. The leading hard money lenders have announced joining of two more investors to their network that will give a further impetus to the commercial property development in the Los Angeles area. The new investors are offering Hard Money Loans at lower interest rates as compared to most hard money lenders in the area.
With this additional pool of money, the company is more confident to help developers in funding their commercial property development projects in a timely manner. Hardmoneyloans.org is taking every possible care to keep both the interest rates and the hassles of a hard money loan to a minimum, so that a developer can have the required fund to carry out commercial developments in Los Angeles. All commercial project developers willing to acquire commercial projects in Los Angeles have welcomed the HML Group's this move of offering easy finance at lower interest rates. Many believe that this will fuel the growth of commercial project development in the area.
Many project developers have agreed that qualifying for bank finances is very tough at times. Due to lack of funding, several projects get delayed and developers find it difficult to make significant profits. But now they are confident that the scenario will change with Hardmoneyloans.org pumping in more funds and that too on easier terms.
One of the Project Managers with the HML Group revealed that it can be often very difficult to get finance for commercial real estates, and for some property types, bank finances are almost unavailable. He further points out that Hardmoneyloans.org can use the equity from one or more properties and offer hard money loans to the property owners.
According to an investor, for commercial real estates, not only funding is important but it's required within a certain timeframe. In that respect, the HML Group is one of the hard money lenders that provide funds in a timely manner. Moreover, they maintain a flexible approach and offer hard money loans on easy terms with the least paperwork. Any investor, real estate or other property owners interested in developing commercial real estate projects in Los Angeles can apply for a hard money loan at low interest rates by visiting http://hardmoneyloans.org/.
About HML Investment group
HML Group is a leading provider of private money lending. The company offers money-lending services to different parts of Los Angeles CA in the United States. The company has launched commercial Hard Money Loans real estate professionals in Los Angeles CA. Contact the Los Angeles Hard Money Lenders at 818-308-4443, and avail the benefits offered by them to fund your commercial project development.
For more details, you may log on to http://hardmoneyloans.org/.